TruckPro has acquired Power Train, a provider of heavy duty after-market truck parts, fleet maintenance and mobile repair services in the Indiana, Ohio and Kentucky.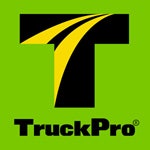 The acquisition includes 11 Power Train locations and expands TruckPro's network of retail and service locations in the U.S. and Canada to more than 150.
Power Train's current leadership team, including Lyle Bass and Joe Leffel, will continue to run the business while also becoming investors in the combined enterprise.
"The merger is going to help strengthen and expand our customer service capabilities within our market and our customers will benefit from having access to additional inventory and a large distribution network throughout the United States and Canada," says Bass.
Leffel added, "We are very excited to be joining forces with TruckPro, who has emerged as the industry's fastest growing provider of heavy-duty truck parts and advanced repair services. The combination of Power Train and TruckPro represents a terrific combination for our customers, associates, and suppliers."