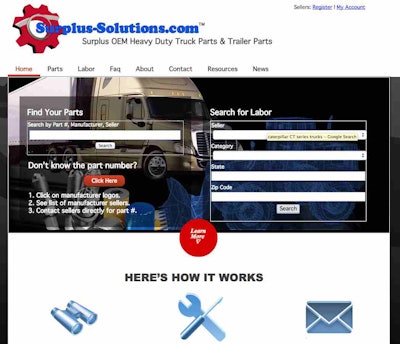 Surplus-Solutions.com, an online marketplace connecting buyers and sellers of surplus parts, has launched a new version of its website on the Word Press platform.
Tom Brown, Surplus-Solutions.com COO, said the change was made to remain competitive, as websites must constantly invest in newer technology.
 "Surplus-Solutions.com is dedicated to investing in technology to give the seller a fair return on their investment and the buyer a great opportunity to save," Brown says. "We want to continue to be of value to both sellers and buyers of surplus parts".
Brown adds he believes the change will enhance the user experience for both the buyer and seller by adding many new features.
The most noticeable is the single search bar for parts. Now buyers can search for the parts they need by part number, manufacturer and seller all in one place. Site speed was a factor in the new webpage design. By indexing parts pages, page download speeds have been increased creating a quicker search result. Brand logos were added to the bottom of the page to assist buyers with finding parts. When they click on the brand of their truck, a list of sellers representing that brand is populated with their contact information which gives the ability to contact the seller via phone or email to find a part.
Also, Brown says Word Press provides a more encompassing mobile version that will allow sellers to access their account from their mobile device. In addition, the mobile version gives the buyer one-click contact information to contact the seller to make a purchase.