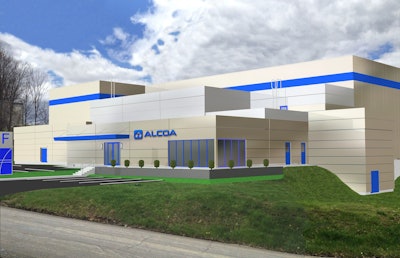 Alcoa is investing $60 million to expand its R&D center near Pittsburgh, Pa. and accelerate the development of advanced 3D-printing materials and processes.
"Combining our expertise in metal alloys, manufacturing, design and product qualification, we will push beyond the limits of today's additive manufacturing," says Alcoa Chairman and Chief Executive Officer Klaus Kleinfeld.
The company Thursday also unveiled its new Ampliforge process, a technique combining advanced materials, designs and additive and traditional manufacturing processes. Using the Ampliforge process, Alcoa designs and 3D-prints a near complete part, then treats it using a traditional manufacturing process, such as forging.
Alcoa says the process can enhance the properties of 3D-printed parts, such as increasing toughness and strength, versus parts made solely by additive manufacturing while also significantly reducing material input and simplifying production relative to traditional forging processes.
Construction of the new facility is expected to be completed in early 2016.