Paccar Parts has agreed to distribute DuraFit diesel particulate filters (DPFs) through its North American network of more than 670 Peterbilt and Kenworth dealerships.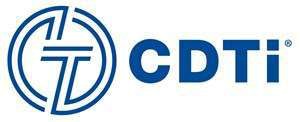 Eric Bippus, CDTi's Executive Vice President of Sales and Marketing, says the agreement with Paccar represents a milestone in his company's plan to secure national distribution channels for DuraFit original equipment manufacturer (OEM) replacement DPFs in North America.
"PACCAR's national network provides a premier platform for CDTi to pursue the multi-million dollar opportunity for replacement DPFs," he says.
Designed and manufactured in North America, DuraFit DPFs are exact-fit OEM replacements that the company says meet or exceed OEM emissions requirements and are backed by a 2-year, unlimited mileage warranty.
According to a 2012 industry report, the market for medium and heavy duty vehicle after-treatment maintenance and repair is projected to grow to $3.0 billion by 2017.