Riker Products is placing more emphasis on its aftermarket after shifting focus to its OE business nearly 20 years ago.
Eric Sauls came on board in March 2014 to resurrect the company's aftermarket division and kicked off the re-launch with Riker's first new catalog in a decade, which became available this month.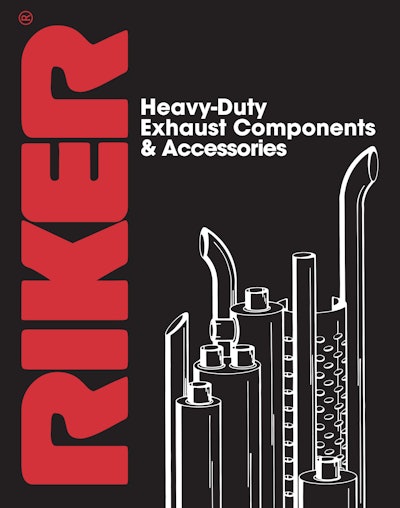 "Many [people] will fondly remember Riker as a top-quality exhaust parts manufacturer," says Sauls, who now serves as Riker's National Sales Manager – Aftermarket. "It's almost as though a new supplier has re-emerged into the marketplace, but with a very good history."
Sauls, a former 10 year veteran of Grand Rock Truck Exhaust Systems, expects Riker's legacy to pay dividends in the near future.
"We should become one of the main players again in a short time," he says. "Riker quality has not changed."
Sauls and his sales team are currently combing the country looking for distribution partners. Sauls says Riker Products will only sell to traditional distributors and will not make product available direct to consumers.
"We'll be going to market through a network of independents," Sauls says. "We're going to appeal to the end user and the fleets, but if they call us we're going send them to our distributors."
Reps have been pushing products, which includes U.S.-made preformed pipes, tubes, elbows, reducers, connectors, couplings and fittings, in a variety of sizes, diameters and materials. The company also offers a selection of hangers, clamps, turbo clamps, fittings, adapters, connectors and miscellaneous parts and accessories.
To request a catalog, or inquire about becoming a Riker distributor, email kati.kolinski@rikerprod.com or call 1-800-292-9744.