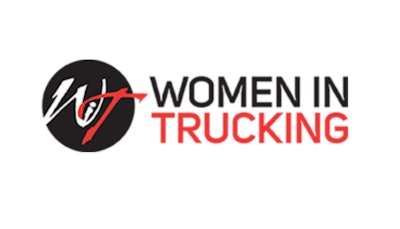 The Women in Trucking Association (WIT) and its magazine, Redefining the Road, recently announced recipients of the 2019 "Top Companies for Women to Work for in Transportation."
According to Ellen Voie, WIT president and CEO, the magazine created the award in 2018 to support part of WIT's mission to promote the accomplishments of companies that are focused on the employment of women in the trucking industry.
Brian Everett, publisher of Redefining the Road, says there are several key features that distinguish companies recognized on this list, including: corporate cultures that foster gender diversity, competitive compensation and benefits, flexible hours and work requirements, professional development opportunities and career advancement opportunities.
"The second year in existence, this award is driven by the marketplace, and the sheer number of individuals in the industry who participated in the process is incredible," says Everett. More than 150 nominations were received, and nearly 11,000 votes were cast to identify the companies named to the list, adds Everett.
The list is comprised of a diverse range of business sectors in the commercial freight transportation marketplace. Companies on the list were recognized at a special program in Dallas at the Accelerate! Conference & Expo, which was hosted by WIT.
Companies named to the 2019 "Top Companies for Women to Work for in Transportation" list are:
Advanced Shipping Technologies
AGT Global Logistics
Aim Transportation Solutions
American Central Transport
America's Service Line
Artur Express
Asset Based Intermodal
Bennett International Group
Booster Fuels
Boyle Transportation
H. Robinson
Carbon Express
Caron Transportation Systems
Carter Express
Carvana
Centerline Drivers
Contract Freighters
Contrans Tank Group
Daimler Trucks North America
Day & Ross
Dedicated Systems
Dot Transportation
Dupre Logistics
Dynamic Transit Company
Eaton Cummins Automated
Transmission Technologies
FedEx Freight
Fifth Wheel Freight
Financial Carrier Services
Fremont Contract Carriers
Garner Trucking
Herc Rentals
B. Hunt Transport Services
JF Moran
Jones Pipeline Services
JR Kays Trucking
JX Enterprises
Keep Truckin
Keller Logistics Group
Kenco
Kenworth Truck Company
Knichel Logistics
Landstar Transportation Logistics
LDI
Melton Truck Lines
Michelin North America
National Carriers
Navajo Express
NFI Industries
Odyssey Logistics & Technology
OTR Capital
Paccar Parts
Palmer Trucks
PAM Transport
Paper Transport
Penske
Peterbilt Motors Company
PGT Trucking
Prime Inc.
RST Sunbury
ReedTMS Logistics
Rihm Kenworth
Roehl Transport
Ryder System
S-2 International
Saia LTL Freight
Schneider
Stay Metrics
Taylor & Associates
Thomas E. Keller Trucking
T-Lane Nation
TLD Logistics Services
Total Transportation of MS
Trailer Transit
Transfix
Transport America
Transport Services
Trimac Transportation
Tri-National
Trinity Logistics
com
S. Xpress
Veriha Trucking
Volvo Trucks North America
Werner Enterprises
YRC Worldwide Companies