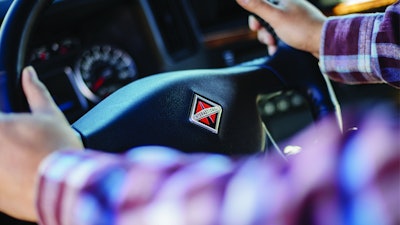 The Tennessee supreme court last week upheld a prior ruling by the state's appellate court stating Navistar will not be required by pay nearly $31 million to Tennessee-based carrier Milan Express as a result of a prior MaxxForce engines lawsuit.
Milan Express purchased more than 240 International ProStar tractors with MaxxForce engines in 2011 and 2012. The carrier later alleged that Navistar had put the engines on the market despite being aware of their emission system defects. Navistar denied the claims but in 2017 a Tennessee jury still found the OEM liable, and ordered the truck maker to pay Milan $10.8 million in actual damages and $20 million in punitive damages. 
But Navistar appealed the court's verdict and eventually won its case in appellate court in 2019. That ruling was upheld by the state last week, stating: "The Court declined to adopt a broad exception to the economic loss doctrine and instead concluded that, where a fraud claim seeks recovery of only economic losses and is premised solely on alleged misrepresentations or nondisclosures about the quality of the goods that are the subject of a contract between sophisticated commercial parties, the economic loss doctrine applies.
[RELATED: Navistar settles clash-action lawsuit regarding MaxxForce engines]
"The Court found the quality and reliability of the trucks were matters which the parties could, and actually did, contract. Applying the economic loss doctrine in these circumstances is consistent with its historical underpinnings and with its central purpose of preserving the boundary line between tort and contract law."
Navistar has faced numerous legal issues with its MaxxForce engines since it was uncovered they failed to meet 2010 Environmental Protection Agency (EPA) emission standards. The company was the only engine maker to attempt to meet those standards using only exhaust gas recirculation. All other North American engine makers chose to use the diesel exhaust fluid-based selective catalytic reduction system to meet the stricter emissions standards.