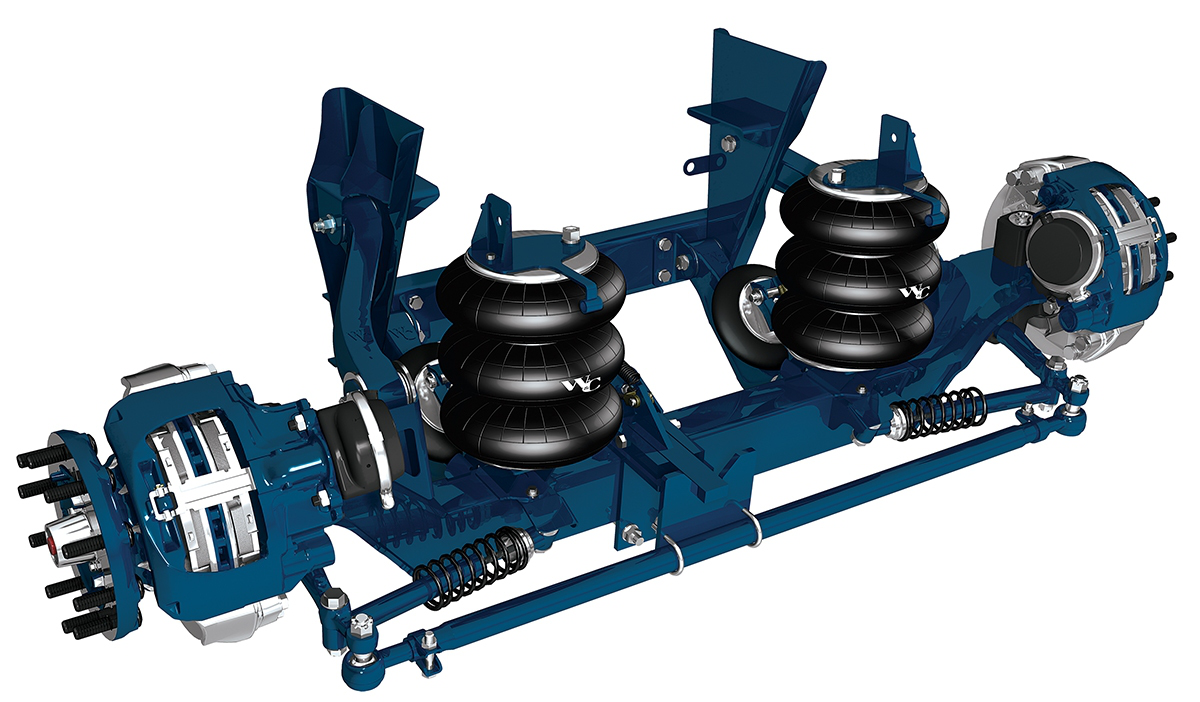 Watson & Chalin introduces the SL13K-1190 with air disc brakes (ADB), a suspension solution that provides sufficient clearance for faster installation, proper torqued fasteners and the ability to maintain track.
The company says the SL 13K Series Tru-Track Alumilite is its most popular capacity steerable model and incorporates a "quick-change ride height system." The SL 13K Series is ideal for dump, mixer, refuse and heavy-duty applications. It is lightweight, yet durable. Watson & Chalin adds that its Super Short Rail (SSR) version offers a more compact mounting design when space requirements become critical.
Watson & Chalin says all TRU-TRACK lift axles are backed by the company's five-year limited warranty.
"[The suspensions] hold up better in extreme conditions, maintain stability, improve performance at cooler temperatures, reduce brake fade and draw identical power from left and right brakes," says Keith Rhodes, director of North American sales and marketing.