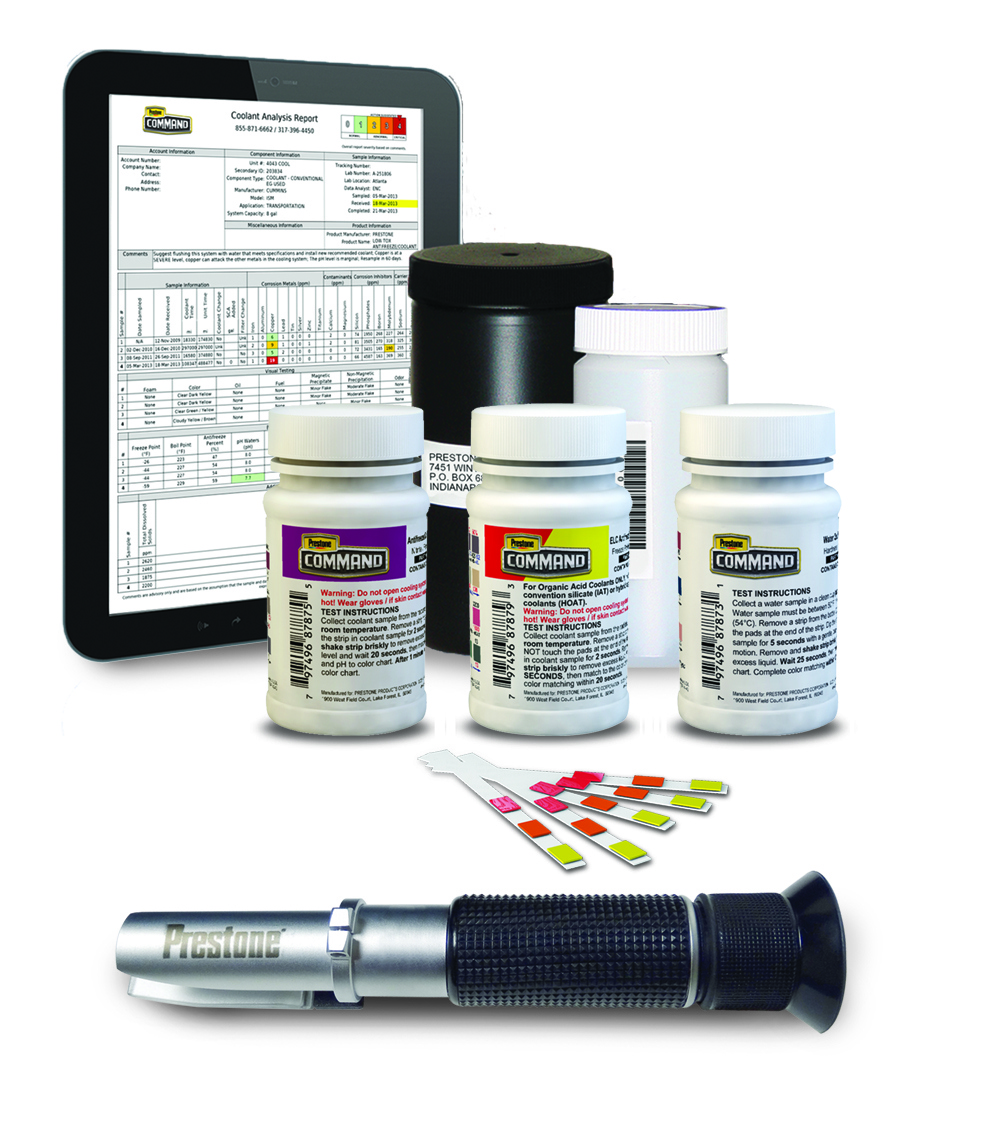 Attendees at Heavy Duty Aftermarket Week (HDAW) last week were the first to see the latest products added to the Prestone Command product line.
Among the additions were the new Supplemental Coolant Additives (SCA), Extender Liquid Coolant Additive Corrosion Inhibitors, heavy-duty Nitrite free extended life Organic Acid Technology (OAT) antifreeze/coolant, heavy-duty test kits, test strips and a refractometer.
Each product is designed to function seamless with products already released under the Command product line, says Dr. Colin Dilley, vice president of technology at Prestone.
According to Dilley, the Prestone Command product line now offers customers a complete array of solutions for all of their heavy-duty cooling needs.
And because each product is designed to work in conjunction with its counterpart, Dilley says end users can avoid the issues that come with mixing coolant types or brands.
"These new Prestone Command heavy duty testing products are the culmination of more than 100 years of experience in antifreeze/coolant technology," he says. "Every fleet manager knows antifreeze/coolant testing is critical to maintaining modern heavy-duty engines and ROI, and as industry technology leaders, it's our goal to raise the bar in that regard."