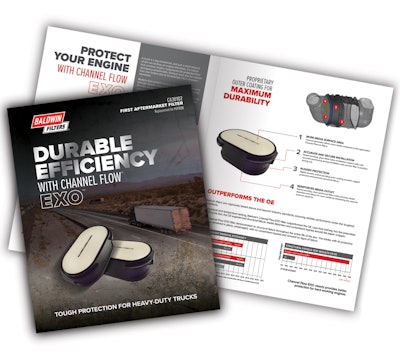 Baldwin Filters has announced the introduction of the new Channel Flow EXO as part of the Channel Flow air filter line.
Channel Flow EXO takes the fluted media design of Channel Flow air filters and combines it with new, proprietary technology.
"We are excited to bring this advanced technology to the marketplace," says Steve Zimmerman, group product director for CLARCOR Engine Mobile Group.
"By improving on an already outstanding filter design, we can provide the best protection for today's high performing, cleaner running engines."
The company says the Channel Flow EXO air filters have demonstrated extreme structural integrity during tests.