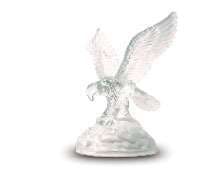 The Tenth Annual Truck Parts and Service Distributor of the Year Award
Ten years ago Truck Parts & Service embarked on a program to recognize the best in heavy-duty truck parts distribution. The award continues to stand as the independent aftermarket's most respected and highest honor.
This year's nominees for Distributor Of The Year are the top performing distributors, as chosen by their peers, representatives from parts suppliers and manufacturers and other industry leaders.
This year's finalists maintained their performance through the tough economic times and are continuing to be successful as the market slowly comes back. They do this by keeping a strong focus on the cornerstones of their business, while identifying and taking advantages of market opportunities.
Beginning in the June issue and running through the September issue, Truck Parts & Service has revealed one finalist each month through question-and-answer style articles, which are available online at www.truckpartsandservice.com.
In this issue, we profile all four distributorships taking a more in-depth look at what makes them unique. We also explore their best practices and what they do to keep their competitive edge.
* Please join us in congratulating this year's finalists:
* Tom Stewart, president, Carolina Rim & Wheel, Charlotte, N.C.
* John Bzeta, president, Fleet Brake, Calgary, Alberta, Canada
* Allan Parrott, president, Tidewater Fleet Supply, Chesapeake, Va.
* Dave Settles, president and Daryle Settles, vice president, Weldon Parts, Oklahoma City, Okla.
The winner of the 2011 Truck Parts & Service Distributor Of The Year will be announced during Heavy Duty Aftermarket Week in Las Vegas, Jan. 23-26, 2012.