Carolina Rim & Wheel: Family-Owned And Flexible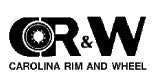 A wide breadth of inventory and knowledgeable salespeople make the difference.
Carolina Rim & Wheel has been family-owned since 1926. Current president Tom Stewart is quite proud of that fact because he says it gives the distributorship some flexibility to react to customers and market changes.
One way the flexibility manifests itself is in the way the business has changed over the years.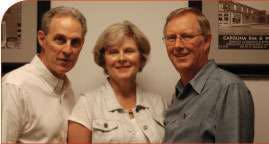 Originally heavily automotive and, as the name implies, a rim and wheel specialist, Stewart says the business has evolved into "purely heavy-duty and small trailer."
The scope of Carolina Rim & Wheel's product offering has expanded well beyond rims and wheels. "We have about 110 different product lines most dealing in underframe, brakes, suspension, axles, air compressors, filters, drums, etc.," Stewart says.
This is one of the things that Stewart believes makes Carolina Rim & Wheel unique. "We carry a good breadth of inventory where others may only concentrate on higher volume items."
To supplement the extensive inventory, Stewart says he has an extremely knowledgeable sales force.
"They spend a lot of time building relationships with customers. I think that is very important for our business — to strengthen our relationships with the customers so we are not just a place where you can get a part at a price," he says.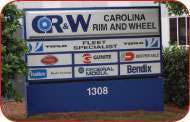 "We don't think price is everything, although you obviously have to be competitive in this market. But our customer service and our knowledge of their needs is what our strength is."
That customer base "is all over the place," Stewart says.
"We work closely with construction companies, dump companies, a lot of repair facilities, and we deal with small local fleets," he says. "We also have some small OEM contracts that we deal with mostly on the trailer side."
In addition, Carolina Rim & Wheel does a significant amount of business with government agencies in North Carolina, South Carolina and Georgia.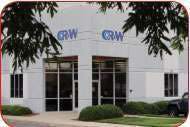 "A lot of it is work where you bid on multiple product lines for sale to the state," Stewart says. "If you are awarded those contracts for that period of time, you supply them with the products they need."
This type of work is not without its challenges. "You really better know what you are doing otherwise you will get in trouble in a hurry," Stewart says.
The issue with contract work is that it has a lower margin, so Stewart says you have to look closely at the volume and ask yourself if you can "turn and earn on this line."
You also need to be familiar with proper procedures in order to be paid in a timely manner. "For a lot of municipalities, if everything matches up, you normally get paid on time, but if there are issues, you can have a big problem with payment."
Stewart says Carolina Rim & Wheel has enjoyed success with its government contracts over the last 20-year when it landed its first contract with the state of North Carolina. "The product mix has changed over the 20-year span, but we have maintained that contract and added others," he says.
Another thing that has helped Carolina Rim & Wheel succeed is its affiliation with Vipar Heavy Duty. The distributorship was one of the original members of the marketing group.
"We always felt Vipar was an integral part of our business because of the ability it had to negotiate better pricing from manufacturers, which significantly reduced costs and kept us competitive with other channels of distribution," Stewart says.
In addition, Vipar membership exposed Carolina Rim & Wheel to other product lines that it may otherwise not have seen, and allowed it to benefit from the experience other distributors had with those lines.
Another benefit of group membership is Vipar's fleet program, which brought new business to Carolina Rim & Wheel.
Stewart sees opportunities ahead for his business. "If an opportunity came along for acquisition of another business in our trading zone, that would be something we would look at."
Taking on additional product lines if they make sense is another avenue of growth.
When considering a product line addition, Stewart looks at things like the required investment he has to make in order to have the correct amount of the product in inventory, who the potential customers are for the product, what the technical knowledge level needs to be and how much time and training will be necessary to be up and running with the product.
"Customers don't stock nearly the products they used to, so we look at increasing our service level to make sure our customers are getting parts when they need them."
He adds, "The reality is that with today's economic situation, you have to be very careful what you do. You have to make sure that it gives you a return on your investment."
The difficult economy is not the only challenge Stewart sees for his business and the aftermarket in general.
The uncertainty surrounding governmental regulations also concerns Stewart. "We don't know what the government is going to do as far as regulations are concerned and that can certainly mess with small business very quickly," he says.
Stewart sites LIFO regulations as a prime example. "The repeal of the LIFO method of accounting on inventory could be devastating for a lot of distributors because all of our businesses are built on inventory." If distributors have to change their inventory accounting methods they could, according to Stewart, find themselves with $60,000 to $100,000 worth of tax liability.
Stewart sees the Commercial Vehicle Solutions Network as an ally for distributors in the legislative arena.
"There needs to be an active and strong trade association in the heavy-duty aftermarket and CVSN is that association right now. We need a neutral place where distributors from various marketing groups and independents can get together and share ideas," he says.
As for the future, Stewart says keeping Carolina Rim & Wheel family-owned is very important to him. "I'd like to keep this company a family operation for another 80 years. I am proud of the fact that we are family-owned and extremely proud of the fact that at least now we are still a debt-free company, which in these economic times is not easy."
Name of Company: Carolina Rim & Wheel
Headquarters Address: 1308 Upper Asbury Ave. Charlotte, N.C.
Website: www.carolinarim.com
Founded: 1926
Owner(s): Thomas M. Stewart, president,
Patricia M. Stewart, chairman and secretary,
John W. MacClements, vice president
Number of Locations: 5
Number of Employees: 59