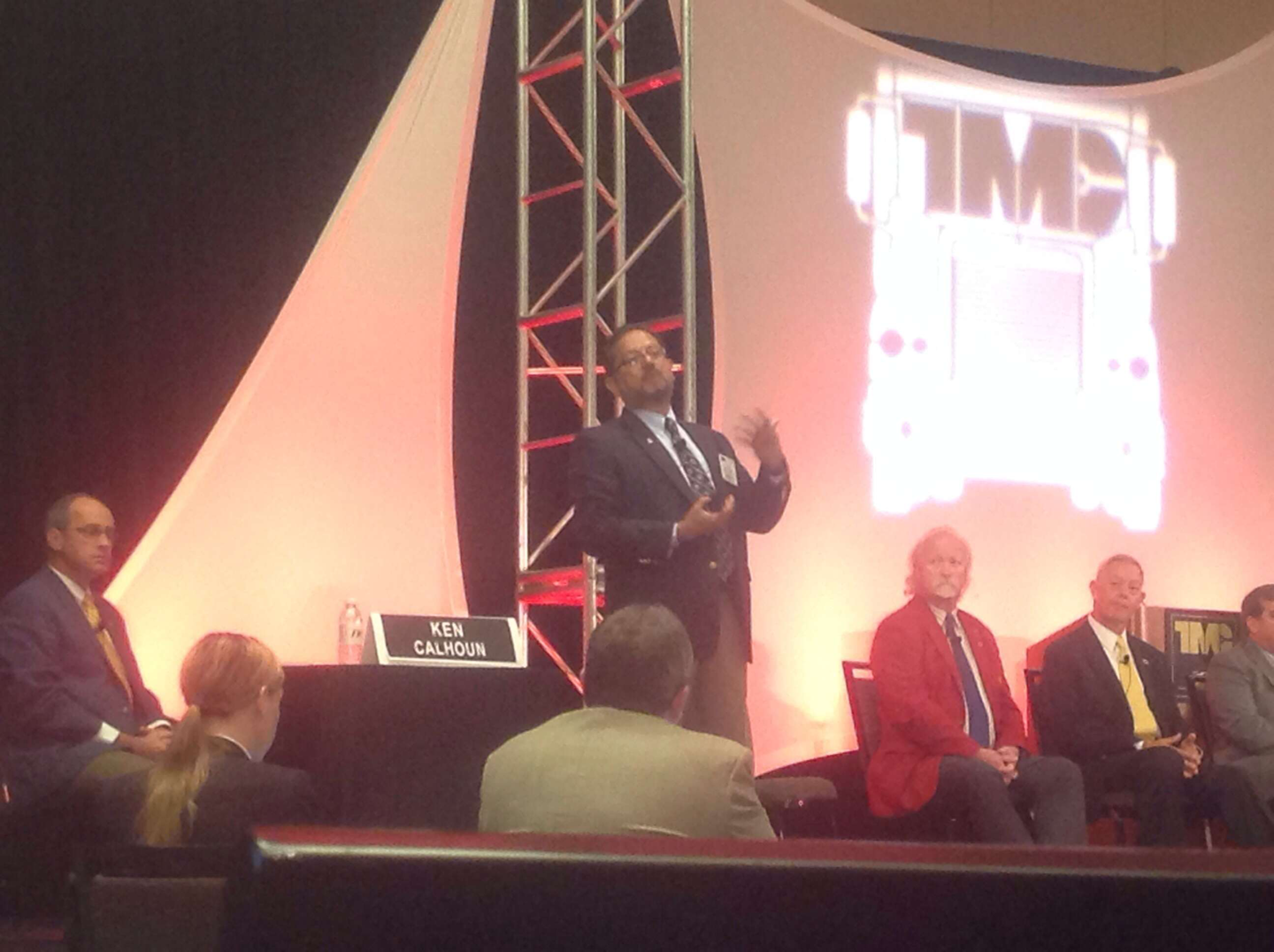 Lean operations solve problems that deliver value to their customers according to Rajan Kamath, president of Artesiaa Consulting.
Kamath – leading a discussion at the Technology & Maintenance Council (TMC) of American Trucking Associations Fall Meeting in Orlando, Fla. Tuesday titled "Lean Principals: The Application of Structured Problem Solving to Maintenance" – says customers are willing to pay more for services they deem of value.
"The starting point of lean is the commitment to deliver the highest possible value to the customer," he says. "Recognize that you, as a customer, would not want to pay for anything that you do not value."
Much of Kamath's discussion centered on waste in the workplace; any action that doesn't contribute to the value of the end result.
Five common categories of non-value added activity in the workplace are accidents, mistakes, delays, waste and scrap.
"Why would your customer want to pay for them," Kamath says. "The elimination and reduction of those five wastes has become a source of competitive advantage."
Kamath says accidents are seen by customers as evil no. 1, becaus they often lead to the other four items in the list. He also acknowledges mistakes, delays, waste and scrap are the cost of doing business and cannot be eliminated.
"But the absolutely must be minimized, and controlled," he adds.
Kamath advocates researching and embracing a structured problem solving method in every business to address the five areas.
There are hundreds of thousands of methods available, and no method is cookie cutter. Kamath says tailoring the program to suit your company will be vital in its success.
"You know your company and you know your people," he says. "You're probably better off patching together something from everything you see out there. Select a method that works for your people. Invent it if you need to."
The good news is, according to Kamath, all structured problem solving has the same common core principles: Take a look (at the problem); have a hunch (on what caused it); organize facts to check out the hunch; use root cause to identify a path to improvement; implement the improvement and make sure it is stable.
Application of structured problem solving to maintenance should include a customer focus; effectiveness and/or efficiency; problem definition; fact-based analysis and identify a root cause, he adds.
For example, in looking to determine the pay back on a preventive repair versus a breakdown repair, Kamath says it is important to understand the different roles in your analysis.
"Do you want the length of the payback for a preventive change or do you want to know whether preventive change is more cost effective than breakdown change," he says, adding that how you answer this question will determine your solution.
"Regardless of how you define your objective, you cannot begin to work on improvement without a baseline," Kamath adds.
And while you're digging through your management plan and developing a structured problem solving method, be prepared to uncover at least one startling piece of information; roughly 45 percent of the action in problem solving is non-value added.