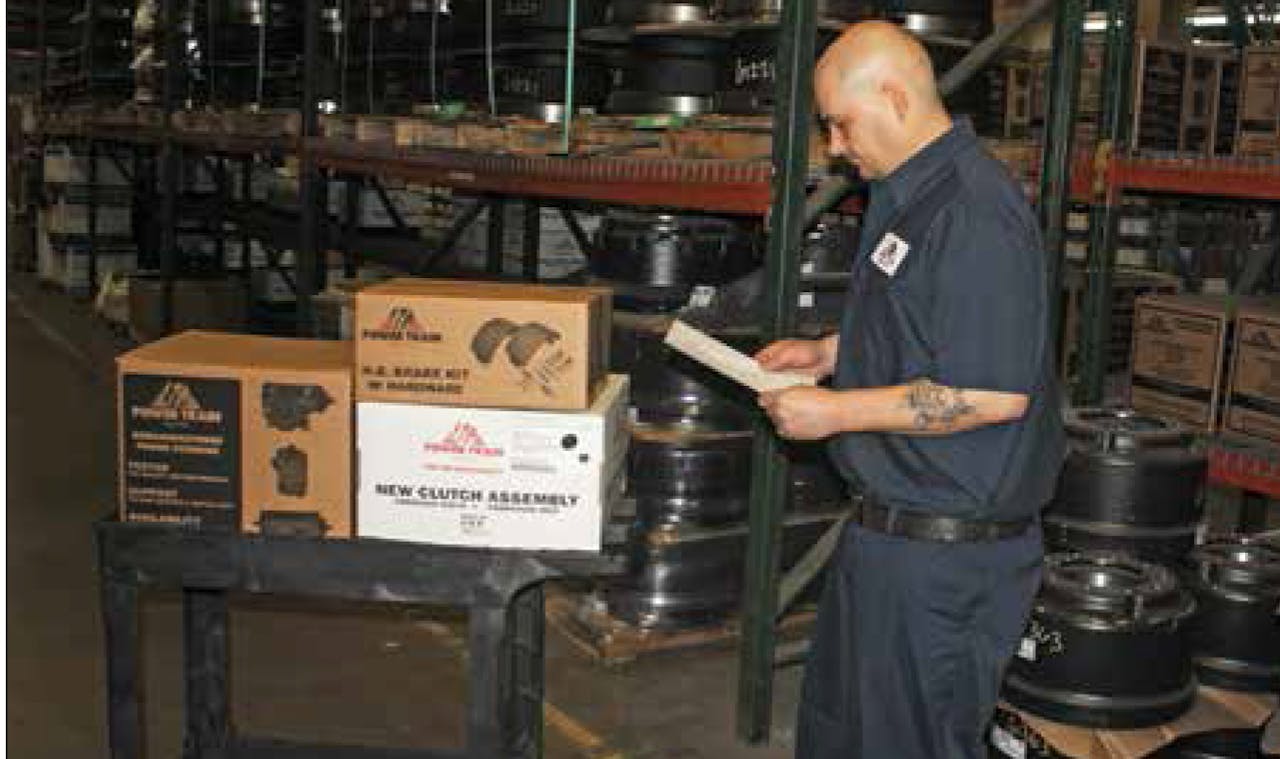 Distribution is based on one simple concept: Give the customer what they want when they ask for it. In the heavy-duty aftermarket this is typically misconstrued as "give the customer what they want as soon as possible," but in truth that's not the case.While there's no doubt distributors receive a large portion of rush orders, not every customer's order is a red-alarm emergency.
Some orders are placed with the future in mind, and in those situations it's valuable for distributors to treat those requests as such.
Building best practices for all order types allows distributors the flexibility to accurately manage order requests, and ensure they are still able to give their customers what they want at the right time.
The first step in installing an order fulfillment strategy is creating different operating procedures for each possible order type.
Most heavy-duty aftermarket orders can be divided into two categories: Rush orders and stock orders.
The former applies to unit-down emergencies; the latter is catch-all to describe all other orders — but typically refers to a once or twice a week order placed by a customer to replenish its parts inventory. (A third category of non-rush, but slightly expedited orders also can occasionally be found in the aftermarket.)
While the picking, packaging and delivery of each order type is typically the same, stock orders allow distributors much more leeway in delivery time.
A rush order requires a sense of urgency.
"Fulfilling customer orders is the most critical point of this entire [industry]," says Brandon Ford, director of sales and marketing for Power Train Companies. "We ask every customer when they want their order delivered, and when they say it's a rush order we know that means immediately."
Rick Fulks, director of operations, aftermarket, North America at Meritor, says his company's parts distribution center in Florence, Ky. immediately separates all orders into unit down (rush) or stock orders when received.
Fulks says rush orders are given priority over stock orders because of their timeliness, and adds that during high-volume periods pickers are taught to fulfill any open rush orders before beginning stock orders.
Stock orders, consequently, are sorted and picked by their required delivery date.
A similar protocol is in place at Dorman's four distribution centers, says Clinton Shultz, senior vice president of distribution.
"We split out our orders based on their due dates," he says. "For a priority order, if [a customer] gets it to us by 7 p.m. we will pick it and ship it that day. For normal restock orders, we will pick it and ship it within 48 hours."
But streamlining parts fulfillment takes more than order categorization. How employees pick and package orders also has a profound impact on the speed and accuracy of a distributor's performance.
For both the OE supplier and aftermarket distributor, there's value in building procedures for how components are picked from warehouse shelves. One common method on the supplier side is assigning pickers to dedicated product areas.
Under this system, a warehouse employee is notified of every order that requires a component within his designated area. The employee then spends his day picking the necessary parts for each order and delivering them to the packaging area.
This is common in large warehouses as a way to maximize productivity. One employee tasked with covering a finite space spends less time searching for parts, or in transit delivering parts, than an employee tasked with covering an entire facility.
Fulks says Meritor uses this throughout its Kentucky facility. He says the company also has high-velocity pick zones where employees are tasked with kitting and picking the PDC's most ordered items.
"We are always analyzing our data to find the most economical pick path," says Fulks. "It allows us to reduce labor costs and improve [fulfillment] times."
The same lean processes can be found at Dorman, Shultz says.
"We are continuously challenging ourselves to remove unnecessary steps from our system," he says. "If you have 42 steps in your [order fulfillment] process and you're only adding value with 10 of them, then it makes sense to do everything you can to remove those excess steps.
"We do that. We ask ourselves about every step in our system, 'Does this help our customers?'"
Ford says his company uses a simple yet effective picking strategy in its locations.
When an order comes in to one of the distributor's nine locations, it is taken by the first team member available. Power Train stocks its inventory by product categories, so the employee begins in the first area of need. If another employee becomes available he will take another category, and the duo will work together to pick the entire order.
Ford says this maximizes the productivity of the team.
Packaging is another area where strategy is invaluable, experts say, as bringing the right parts together is only half the battle in a warehouse.
Shultz says Dorman uses dedicated packaging stations in its distribution centers to box orders and fulfill shipping instructions.
Products are sent via conveyor and various other types of material handling equipment to each station where they are briefly rechecked for order accuracy and then packaged for delivery. Employees at each station also are responsible for printing and affixing packaging labels, as well as updating the company's inventory system that the products are on the way out.
This also is where out of stock parts are accounted for, he says. When a part is unavailable during the picking and packaging process, it is immediately ordered from the factory and added to the customers' next available order. Documentation within the original order then notifies the customer of the backordered product and its status.
Fulks says Meritor has a similar protocol, and adds the company refuses to take credit for incomplete orders when calculating its 95-plus percent fill rate.
"We have very high expectations for ourselves," he says. "If we ship nine SKUs and an order required 10, we give ourselves a 0 for that. We don't believe in taking credit for an order" that isn't completely filled.
As the last step in order fulfillment, Ford says delivery is one area where Power Train has recently focused its resources.
The company recently added GPS to its delivery fleet as a way to minimize driver downtime.
"If a customer calls now and needs something immediately, we can get on the GPS and see we have a driver five minutes away, call him and have him come pick it up and get back on the road in 15 minutes," Ford says. "We don't have to wait until [the driver] finishes his route anymore."
Both Dorman and Meritor use LTL carriers for most of their delivery needs.
Fulks says Meritor has same-day turnaround for all unit down rush orders submitted by 5 p.m. to its Kentucky location. Which means as long as a customer gets his order in by that time, the PDC team can get it picked, packaged and on an LTL trailer departing the facility later that night.
From there, Fulks says the rush orders quickly travel to the LTL terminal where they are sorted, and sent back on the highway later that night for next-day delivery.
Shultz says Dorman's carriers will leave trailers at its PDCs for loading during the day, and come switch out full loads for empty trailers as needed.
Even Dorman's trailer loading process has been recently enhanced, he says.
"We run conveyor lines directly into the back of trailers now. We used to place packages on pallets and have them delivered to the trailer, but that was an extra step because someone had to put them on [the pallet], transport them and then unload them," Shultz says. "Now they come off the conveyor, our [employees] put on the shipping labels and they go right back on [the conveyor]."
Shultz says that's all part of Dorman's never-ending quest to build lean and efficient processes in its operation.
"Small improvements made daily by every one of our employees will lead up to big changes," he says.
Ford says Power Train tries to do the same thing for its customers. Because even if every order doesn't need to arrive today, that doesn't mean it can be late.
"It all comes back to adding value," he says. "Anything we can do to make our business run better adds value for our customers."