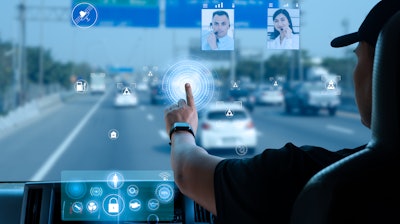 Thermo King announces its Remote Operating Center (ROC), a new system that provides rapid, innovative roadside assistance for transport refrigeration units (TRU) by combining technology and human expertise.
Thermo King says ROC service delivers 24/7 real-time, remote monitoring, predictive analytics that use a revolutionary algorithm to help predict failures days or weeks before they occur, and guided response by a team of friendly experts to achieve a fast reply and complete resolution to any problem.
"Putting older units on the road doesn't have to feel like a game of roulette anymore. Our new data-enabled and predictive analytic technologies can help reduce unplanned downtime," says Bob Roberts, technical operations, Thermo King Americas. "Behind that technology is a team of Thermo King experts to assess alarms, take corrective actions remotely, or guide drivers through remediation steps to get them back on the road and to their homes sooner."
When a TRU alarm is received, Thermo King says its ROC service team springs into action, relying on defined and documented best-practice responses. Each alarm is critically categorized — from green alerts that do not require immediate reaction to red alerts that trigger smart routing protocols to send the driver to the closest of Thermo King's more than 280 North American dealerships to fix the problem.
The company says customers who choose Thermo King's ROC services may benefit from:
Reduction in downtime
Improved protection of temperature-sensitive loads
On-road support that improves driver satisfaction
Extended ROI and improved reliability of TRU assets
Better leveraging of in-place technology to improve business processes and performance
Improved sustainability by preventing in-transit food losses
New benefits to offer drivers for hiring and retaining talent