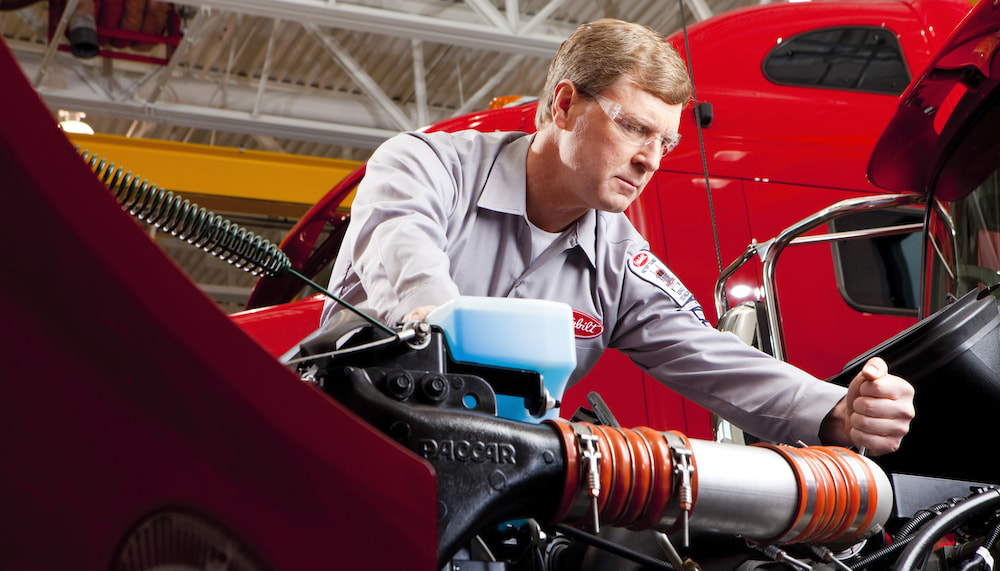 Peterbilt announced Tuesday its Platinum Service Center program, introduced earlier this year, has experienced a 90 percent increase in members, with more than 130 dealerships now having passed rigorous certification process.
Peterbilt says the program was developed as part of the dealer network's efforts to continually increasing its focus on delivering a level of service that is a Class above.
"Peterbilt dealers are the backbone of our customer support, and to see dealers embrace how important service is to their own businesses and the uptime of their customers is very exciting. At the end of the day our number one priority is having Peterbilt trucks on the road helping keep the economy moving forward," says Bruce Croker Peterbilt director of aftersales.
In order to attain Platinum Service Center status, Peterbilt says dealers must achieve high utilization of Paccar Solutions Service Management, reduce overall dwell time for customer repairs, prioritize Peterbilt's RapidCheck triage service, and maintain exceptional parts availability. Peterbilt dealerships also are evaluated on their availability of mobile service vehicles, which enhances customer satisfaction by getting trucks back to work quicker than ever before, the company says.
"Service has been an important part of our business from day one and a critical component in maintaining strong relationships with our customers. In recent years we've been investing heavily into our mobile service capabilities as our customers appreciate our ability to be wherever they need us and get them back going as quickly as possible," says Glenn Larson, dealer principal, TLG Peterbilt.
Peterbilt says the company's Platinum Service Centers have the PSC emblem displayed next to their name on the Peterbilt.com Dealer Locater.