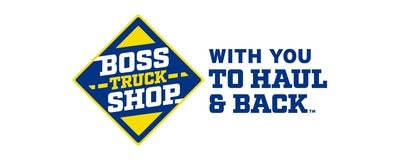 Boss Shop, Inc. has joined Hyundai Translead's Preferred Service Provider (PSP) program. Under the terms of the agreement, Boss Truck Shops throughout the U.S. will now offer maintenance and warranty services to Hyundai's trailer customers.
"We're excited to partner with such a great trucking industry manufacturer," says Jim Reed, vice president, Boss Truck Shops. "Being connected to Hyundai Translead's Customer Care Team means we can offer fast, reliable service to Hyundai customers."
"Our goal is to provide customers with the highest standard of quality service," adds Ora Edwards, director of warranty, Hyundai Translead. "The network of preferred service providers will make every effort to get our customer's equipment back on the road."