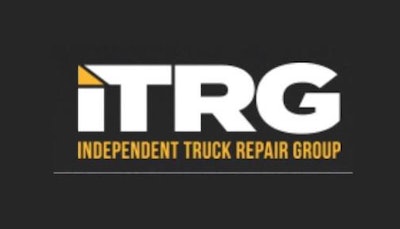 The Service Specialist Association (SSA) is working with the Independent Truck Repair Group (iTRG) to bring an enhanced membership to SSA members. This co-branding opportunity will give SSA members access to iTRG programs and events, the organizations note. An announcement was made at the recent SSA convention.
"We just finished a wonderful SSA convention. Despite COVID, we had a great turnout to a quality meeting with the highlight being that SSA will now have the ability to enhance membership with access to an iTRG membership," says SSA's Don Jones.
John Stoeckinger, iTRG president, presented at the convention and detailed what iTRG will offer to SSA members, such as iTRG membership at a reduced cost.
[RELATED: iTRG introducing national insurance program for shops]
"We are moving forward to become a better association by giving SSA members the ability to also become an iTRG member and have access to their programs at a reduced rate," Jones adds. He also notes SSA is working to provide value added services to members by giving them access to iTRG's programs.
The Independent Truck Repair Group (iTRG) is a network of independent truck repair shop owners who have aligned to promote the business interests of the heavy-duty repair industry through increased parts purchasing power, exclusive tech and business systems training, and strategic partnerships.
iTRG offers in person and online training to shop owners, management and technicians, financial consulting services, regional and annual meetings to network with like-minded shop owners, and national programs with companies such as Phillips66 and Caterpillar. iTRG recently announced their long-awaited National Insurance Program, the association says.