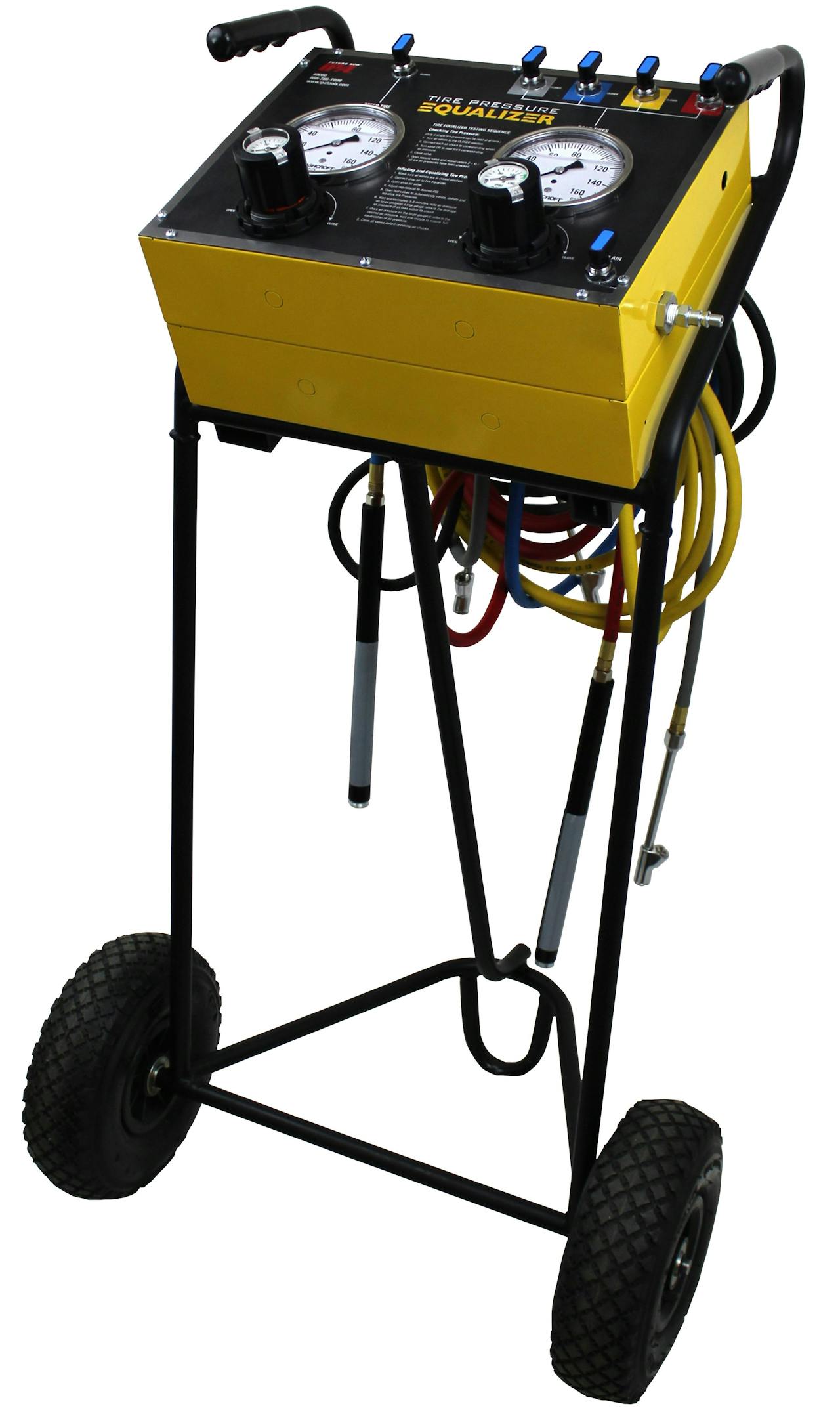 Innovative Products of America's (IPA) new mobile tire pressure equalizer can accurately read and inflate tire pressure on up to five tires at the same time.
Unlike other tire pressure systems, the Mobile Tire Pressure Equalizer is equipped with two integrated high-capacity air regulators, and two high-resolution, glycerin- filled pressure gauges for consistent and precise tire pressure readings.
The USA-made unit is mounted on a welded steel cart with pneumatic tires and features wheel-specific color-coded hoses with corresponding panel indicators and convenient hose hangers.