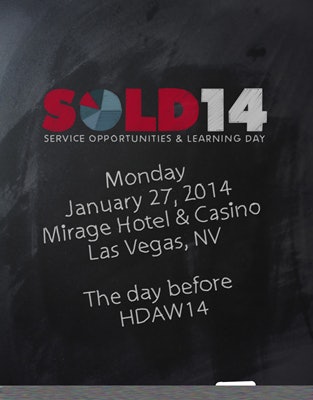 Distribution is changing. Rapidly. Truck parts are now available at Wal-Mart, and Costco. You can buy them on Amazon and eBay.
For brick-and-mortar distributors to remain prosperous and competitive against this burgeoning marketplace, Bill Wade says distributors must turn their attention to service.
Kicking off the second-annual Service Learning and Opportunities Day (SOLD) Monday at Heavy Duty Aftermarket Week in Las Vegas, Wade was adamant that distributors can and must turn their attention to their service strategies.
"Service is our best part," says Wade. "Any area of your business can and should be service oriented."
And service isn't limited to parts installation and repair. On the contrary, Wade says. Service refers to all of things you can do to make your customers' days easier.
"Service is what you make of it," he says. Distributors willing to research their market and customer base will find there are opportunities to expand, Wade says.
He notes specialization is a great opportunity. A distributor with a strong background in hydraulics and hydraulic service, for example, should be proactive at looking at surrounding industrial businesses that require hydraulic components.
"Who is using equipment you can service?" Wade says. "You have to take advantage of that."
But Wade notes that wrench-turning service will always be an excellent opportunity for distributors. Amazon may ship brake shoes to a customer, but it isn't going to put them on.
"The Holy Grail is a nationwide service network," he says. Large independent aftermarket businesses and marketing groups are moving the industry in the right direction, but distributors themselves also should be trying to grow their network with surrounding service customers.
Wade adds again that specialization provides a vital opportunity here.
"Your service radius is 1/3 of your distribution radius, but with specialization, you can extend your reach three-times farther than your distribution radius," he says.
Now that they've entered the parts business — and are succeeding — Wade says companies like Amazon and eBay aren't going anywhere.
They will make money on commodity parts, Wade says, but they don't have the experience or knowledge distributors have.
"Google, Amazon and eBay are going to alter broad distribution," he says. "If you're a distributor, have to offer more."