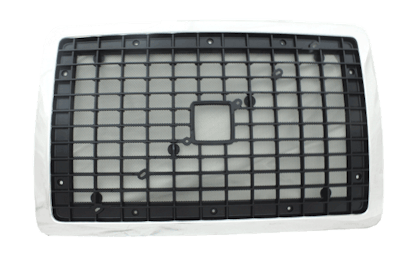 Paccar Parts has expanded its line of TRP all-makes grilles, adding new grilles for trucks and business.
TRP says its all-makes grilles are manufactured to the highest quality standards, ensuring optimum durability to help protect vehicles. TRP all-makes grilles are easy to install and include mounting hardware and a bug screen. The grilles are made from high-impact resistant plastic that allows them to perform in demanding environments, the company adds.
"TRP offers a wide breadth of products that are competitively priced and available at convenient TRP retailers. Customers know that they can depend on TRP products for quality and reliability," says Chris Scheel, senior director of marketing.
TRP adds its all-makes grilles come with a one-year warranty.