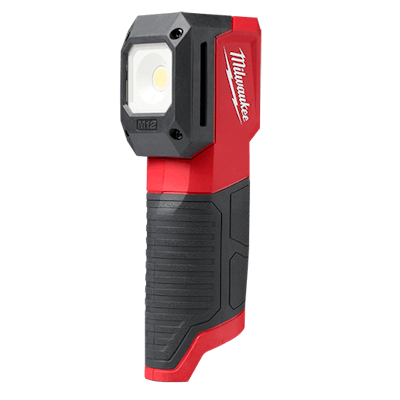 Milwaukee Tool has released its new M12 Paint and Detailing Color Match Light.
Milwaukee says the lamp has the best LED color quality and run-time of any handheld color match light. This light features a 98+ Color Rendering Index in five color temperatures to mimic natural sunlight (100 CRI). The five color temperature options provide a full spectrum of sunlight from early morning to mid-day and overcast. The light also has 1000 lumens of output with a 98+ Color Rendering Index to Illuminate metallics and imperfections in the paint, the company says.
Users can switch between three output modes within each color temperature for optimal control. The M12 Paint and Detailing Color Match Light also can run up to 14 hours on one M12 XC4.0 battery, and Milwaukee says the compact size is designed for handheld maneuverability, paired with a powerful magnet for storage.
Milwaukee adds the light is corrosion resistant to most chemicals found in paint and body shops, drop rated to heights of 6ft and IP54 ingress protected against dust and water, guaranteed by a five-year tool warranty. The high-quality LEDs never need to be replaced and are backed by a limited lifetime warranty.