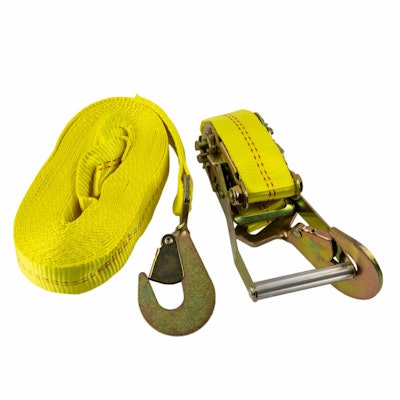 World American has introduced a new crop of a dozen tie down straps for commercial vehicles.
The straps come in 2 in., and 4 in., width options, with lengths of 27 ft., up to 50 ft. Most of the new parts are ratchet straps though other styles are available. The breaking strength of the straps are 10,000 or 16,200 lb., depending on the product number.
All the straps are in stock and ready to ship today, the company says.