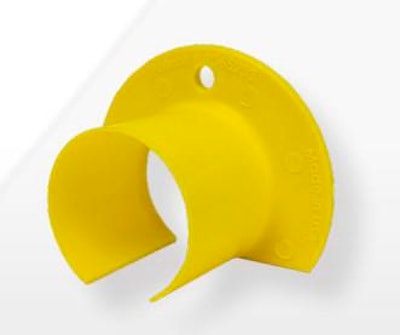 Tectran has added pigtail plug safety shims to its extensive product line through a partnership with Sure Shim.
Tectran says the sleeve shim slides over the cabling power plug. When inserted into the receptacle, the shim holds the plug firmly in place, ensuring a solid connection even as parts wear, so lights stay on. The shims are easy to install and work with both new and older parts from all manufacturers.
The patented design was created by Marine Veteran Craig Davies and is Made in the USA. A former fleet owner and OTR driver, Tectran says Davies had several goals in mind: to improve productivity of drivers, keep cargo and trucks moving, and improve profitability to owners by keeping trucks rolling.
"I am a former truck driver of over 30 years and have experienced many times power plugs and/or receptacles causing trailer lights to malfunction or fail," he says. "There has never been a product developed addressing these issues...until Sure Shim. It's been designed and engineered specifically for the purpose of shimming and stabilizing power plugs in the socket. I am truly excited and honored to be partnering with Tectran to create a win-win relationship and provide fleets and drivers a beneficial product."
The shims are made to extend plug and receptacle life, minimize downtime, maximize production, and keep plugs connected, the company says.
"I think these shims are a great addition to our product line," adds Ron McNeill, Tectran's national sales manager, U.S. "Sure Shim has a quality product that easily addresses an issue that many truckers experience. In our industry safety needs to come first. Staying connected and keeping lights on is a necessity."
Tectran says the shims are available in a convenient 2-pack, as well as a 30-piece bucket.