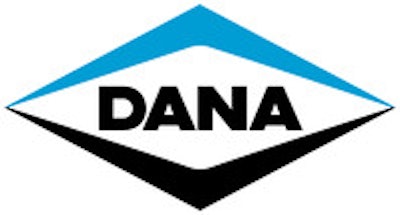 Dana announced an expansion of its Spicer Electrified e-powertrain offerings to include e-transmissions for medium-duty electric vehicles.
[RELATED: Dana recognized by MEMA for Dana EZ-ID tool]
It will launch on a global electric vehicle platform in early 2024. It can be used in a variety of medium-duty vehicles, including trucks, walk-in vans, refuse trucks, utility trucks, platform trucks and more.
"Dana's commitment to providing sustainable solutions for clean transportation is reinforced by the development of Zero-6 e-Transmissions," says Ryan Laskey, the senior vice president of Dana Commercial Vehicle Drive and Motion Systems. "This new technology is a significant step towards further electrifying the medium-duty commercial vehicle market, and we are proud to be at the forefront of this revolution."
The transmissions optimize operating range and vehicle performance for applications ideally suited to a central drive e-propulsion system with a conventional axle and driveshaft layout. Dana says the new transmissions have been engineered to provide a high level of efficiency and performance with maximum startability, gradeability and road speed.
[RELATED: Dana CEO says 'partnership is the new leadership' as EV adoption rates grow]
The Spicer Zero-6 e-Transmission features a high-efficiency motor and integrated inverter system with silicon carbide technology and MOSFET power modules, providing peak performance and a simplified installation that eliminates high-voltage phase cables. The electromechanical actuation system features a patented Dana Graziano clutch design to maximize shift smoothness and efficiency and the three-speed system with Ravigneaux gearing is designed to seamlessly integrate Dana motor technology across a range of vehicles.
It also features the Dana OpenECU platform, which Dana says delivers next-generation control software, functional safety readiness up to ASIL C, and compliance with the latest cybersecurity engineering standards and regulations.
The Zero-6 e-Transmission series can accommodate a gross vehicle weight rating of up to 59,500 lbs. It will be available in two models: the eS4700t, which offers 4,700 Nm of output torque, and the eS7900t, which offers 7,900 Nm of output torque.
The transmissions include six patents for advanced design, including a unique shifting method and arrangement, exclusive lubrication methods and a design for manufacturability.