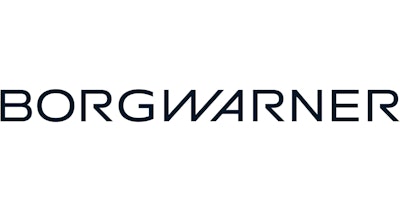 BorgWarner Emissions, Thermal and Turbo Systems is now offering EGR valves.
The company provides solutions that it says are highly efficient, reducing fuel consumption.
[RELATED: BorgWarner launches commercial vehicle electric motor]
"BorgWarner offers a portfolio of genuine BorgWarner and Wahler branded EGR valves for the aftermarket. Both stand for premium quality," the company says. "This standard means these parts are the same quality as the original vehicle makers', offering the same service life and operational reliability."
The valves are electrically actuated, featuring a high actuation force, fast response time and patented anticontamination and antisticking technology. BorgWarner's valves have flexible mounting options and a compact package size.
The company says they have a high flow capacity to operate reliably in severe environments and can comply with global emissions standards.
BorgWarner also offers EGR modules, EGR coolers and complete EGR systems.