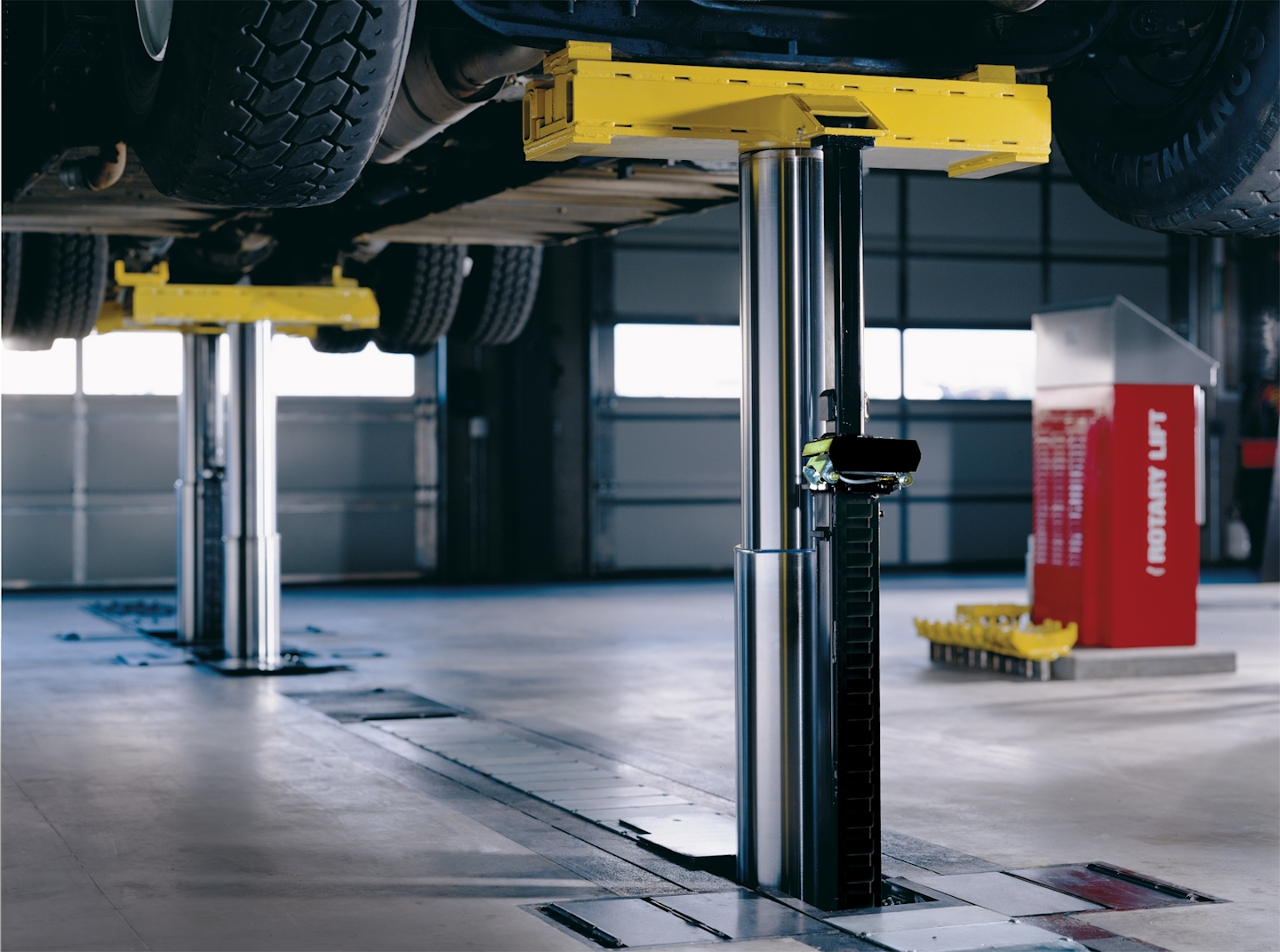 Rotary Lift's MOD30 modular inground lift is celebrating its 10th anniversary in 2012. The MOD30 was created as an environmentally friendly lift, the company says.
"The MOD30 virtually eliminated customers' environmental and safety concerns, while at the same time providing unique productivity-enhancing features like our patented Universal Saddle Adapter, joystick controls and auto spotting system," says Doug Spiller, Rotary Lift heavy-duty product manager. "As a result, the MOD30 has been a top seller, with more than 1,000 installed in customer locations around the world over the last 10 years."
Since 2002, Rotary Lift says it has continuously improved the MOD30 inground lift so it provides maximum versatility to lift heavy-duty vehicles with the latest design features, including low-floor and kneeling buses and trucks with aerodynamic fairings and new emissions equipment.
The MOD30 inground lift is said to provide greater and faster access to more service areas on a vehicle than any other heavy-duty lift. It uses half the hydraulic fluid of traditional inground lifts, the company says, and the entire system is contained in a 6 ft. deep enclosure. Rotary Lift says the MOD30 also is energy efficient, requiring just a 0.5 hp motor for wheelbase adjustment. Available with two or three posts, the system has a capacity from 60,000 to 90,000 lbs.