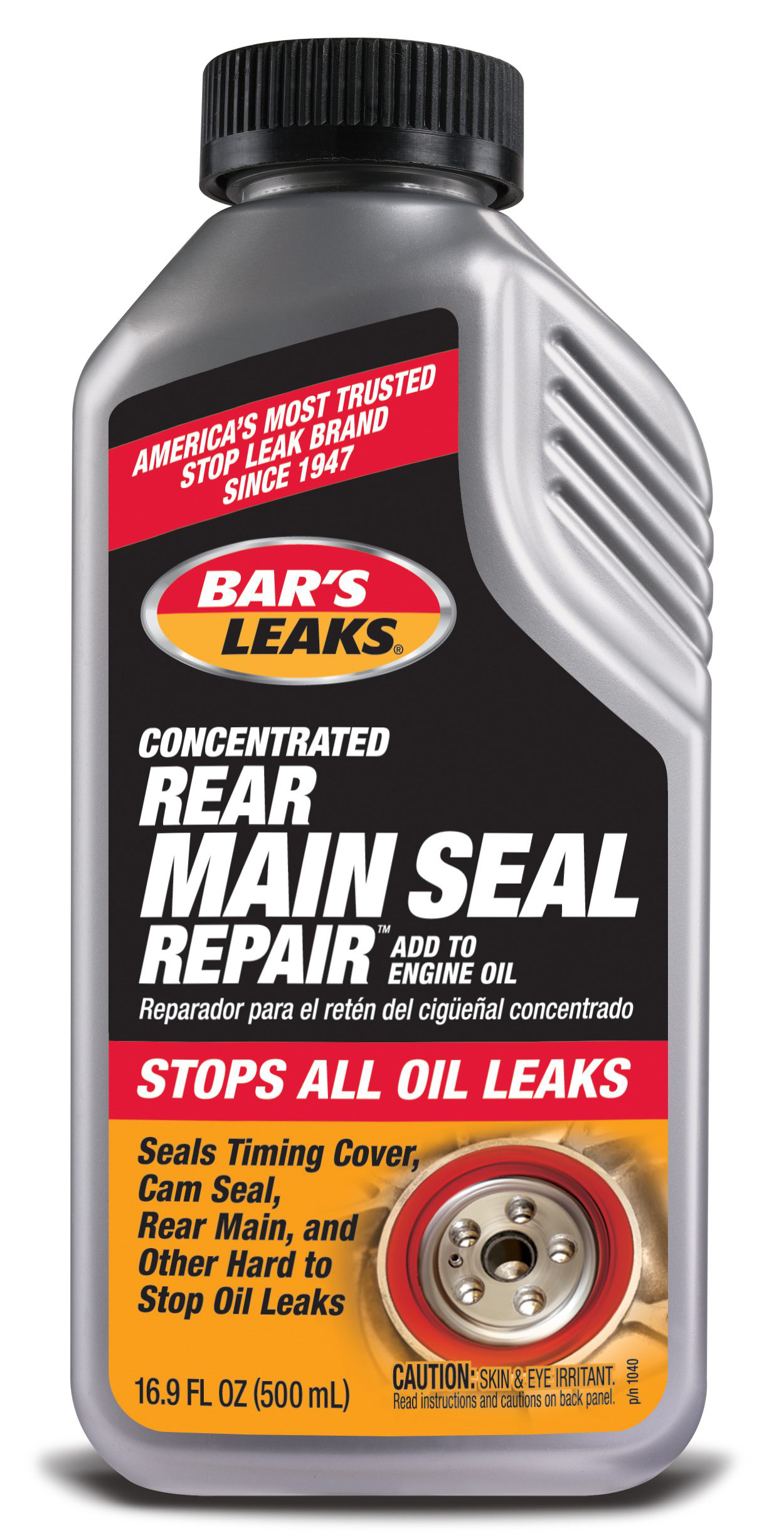 Bar's Leaks has introduced its Concentrated Rear Main Seal Repair solution. The company says the new solution is designed to provide the same blend of polymers, lubricity agents, anti-oxidants and conditioners as the original Rear Main Seal Repair in a much smaller bottle (16.9 oz. vs. 32 oz.).
"Bar's Leaks has offered affordable stop leak solutions since 1947," says Clay Parks, vice president of development. "As the cost of some of the non-essential ingredients in our product has increased, we looked at the best ways to keep our price as low as possible for our customers. Reducing the base oil while maintaining the same level of key additives allows us to offer a Concentrated Rear Main Seal Repair that will stop all oil leaks very affordably."
Persistent engine oil leaks usually can be traced to the vehicle's rear main seal, Bar's Leaks says. Replacing this seal can cost upwards of $500, but ignoring the leaks can result in even more expensive damage to electrical components, rubber hoses, rubber engine mounts and other parts. Bar's Leaks says its Concentrated Rear Main Seal Repair is formulated to stop leaks at the rear main seal, and also works better than a conventional stop leak on all other oil leaks, including those at the timing cover seal, O-rings and other seals and gaskets.