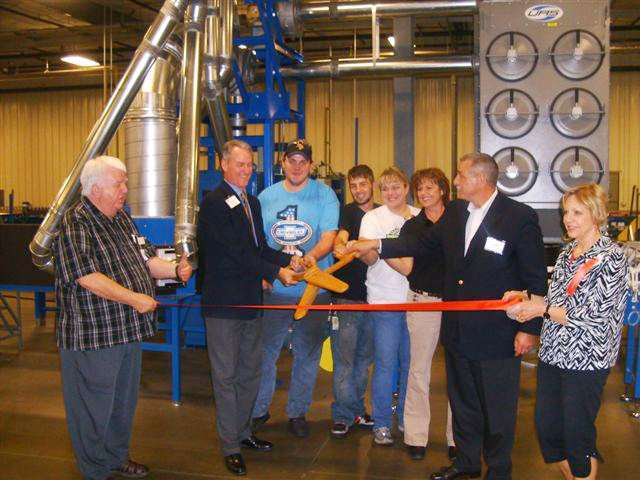 Baldwin Filters has completed an 110,000 sq.-ft. expansion of its Yankton, S.D. facility.
Baldwin says company representatives and South Dakota and local officials were on hand for the ribbon-cutting ceremony and grand opening earlier this week.
"I couldn't be more pleased that a company with such a strong international presence decided to double its footprint here in Yankton," says South Dakota Gov. Dennis Daugaard. "Baldwin Filters has been a valuable member of the Yankton community since 1995, and I am looking forward to its continued success."
"We are happy and excited to announce the completion of the 110,000 square foot expansion to our Yankton, South Dakota, manufacturing facility," says Sam Ferrise, president of Baldwin Filters. "The added space will allow us additional manufacturing capacity needed to meet the supply requirements we are faced with as a result of continued global demand for our heavy-duty filtration products.
"Baldwin Filters is proud to be part of the Yankton community. We currently employ over 180 employees from Yankton and the surrounding area and see this growing over the next several years," adds Ferrise. "I would like to thank the state of South Dakota for their support of the project as well as all of our employees and the service providers who have contributed to the project's success."