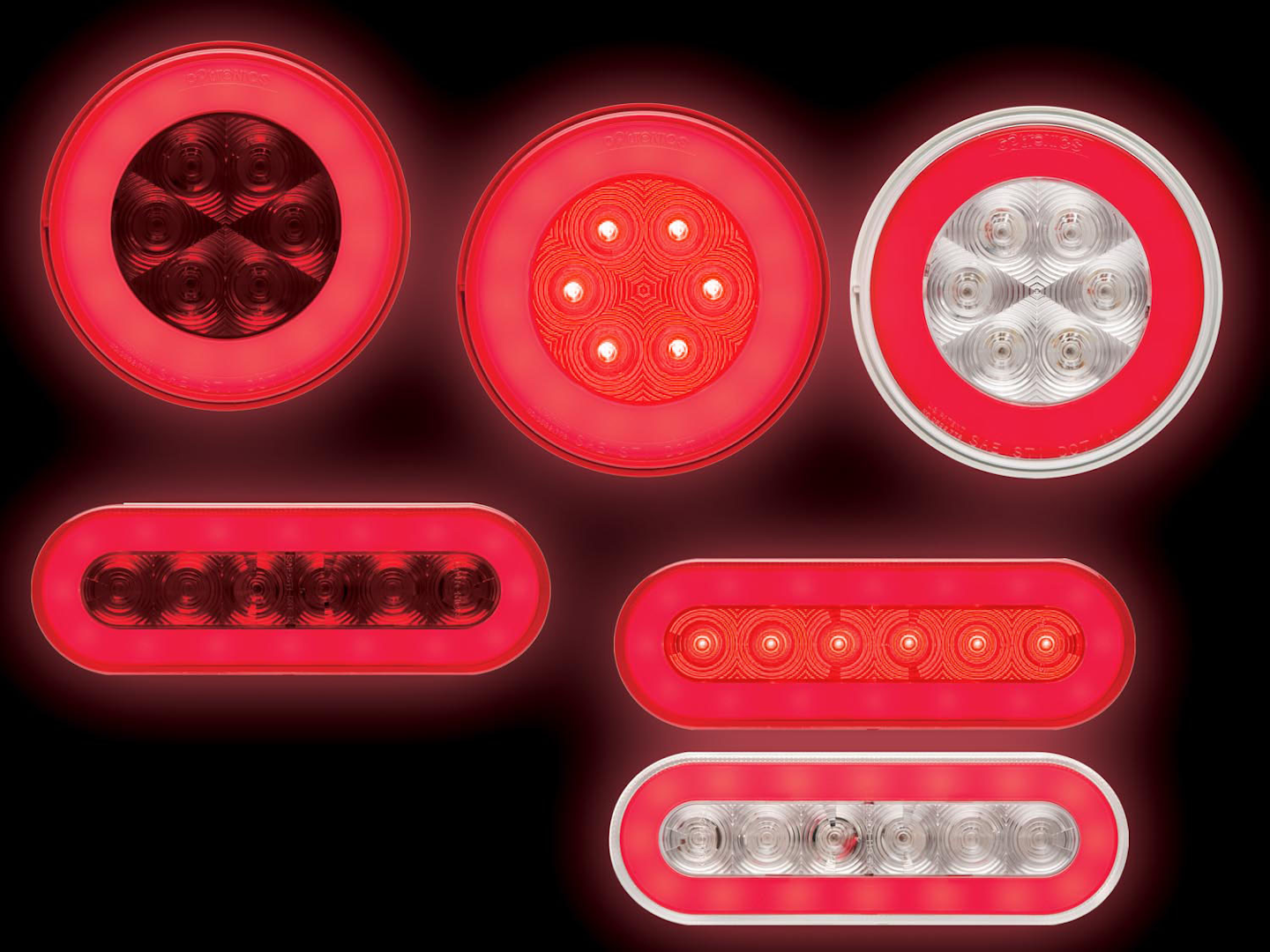 Optronics International has introduced its GloLight Series 4 in. round and 6 in. oval LED stop, tail, turn lamps to the transportation industry.
"The GloLight is the stunning combination of premiere lighting technology meeting world-class styling capabilities," says Brett Johnson, president and CEO of Optronics. "This is a clear expression of our greatly enhanced product development capabilities."
All the lamps in the new GloLight Series meet all FMVSS 108 and SAE photometric requirements for visibility and safety. The lamps come with a lifetime warranty, Optronics says, and are made of polycarbonate material that is sonically welded. The lamps also are said to employ a solid-state, surface-mount device (SMD) design that protects their electronics against moisture, shock and vibration.