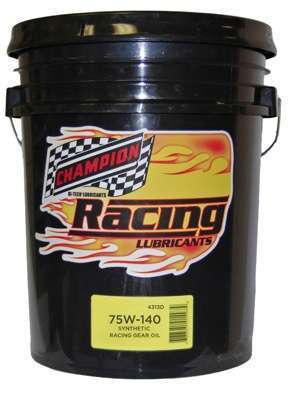 Champion Oil introduced this week its new Synthetic 75w-140 Racing Gear Lube.
Built for high-performance applications, the new gear lube is engineered for both gasoline and diesel vehicles and is recommended in severe duty applications like towing, off-road driving and commercial use, the company said.
According to Champion Oil, the 75w-140 Synthetic Racing Gear Lube outperforms conventional gear oils by providing exceptional anti-wear characteristics and cold-flow properties. This new gear oil is designed to lubricate components with extreme-pressure additives that are more viscous than those found in other fluids.
The gear lube is an extreme pressure lubricant recommended for use in conventional and limit slip differentials and transfer cases in both performance and racing applications.