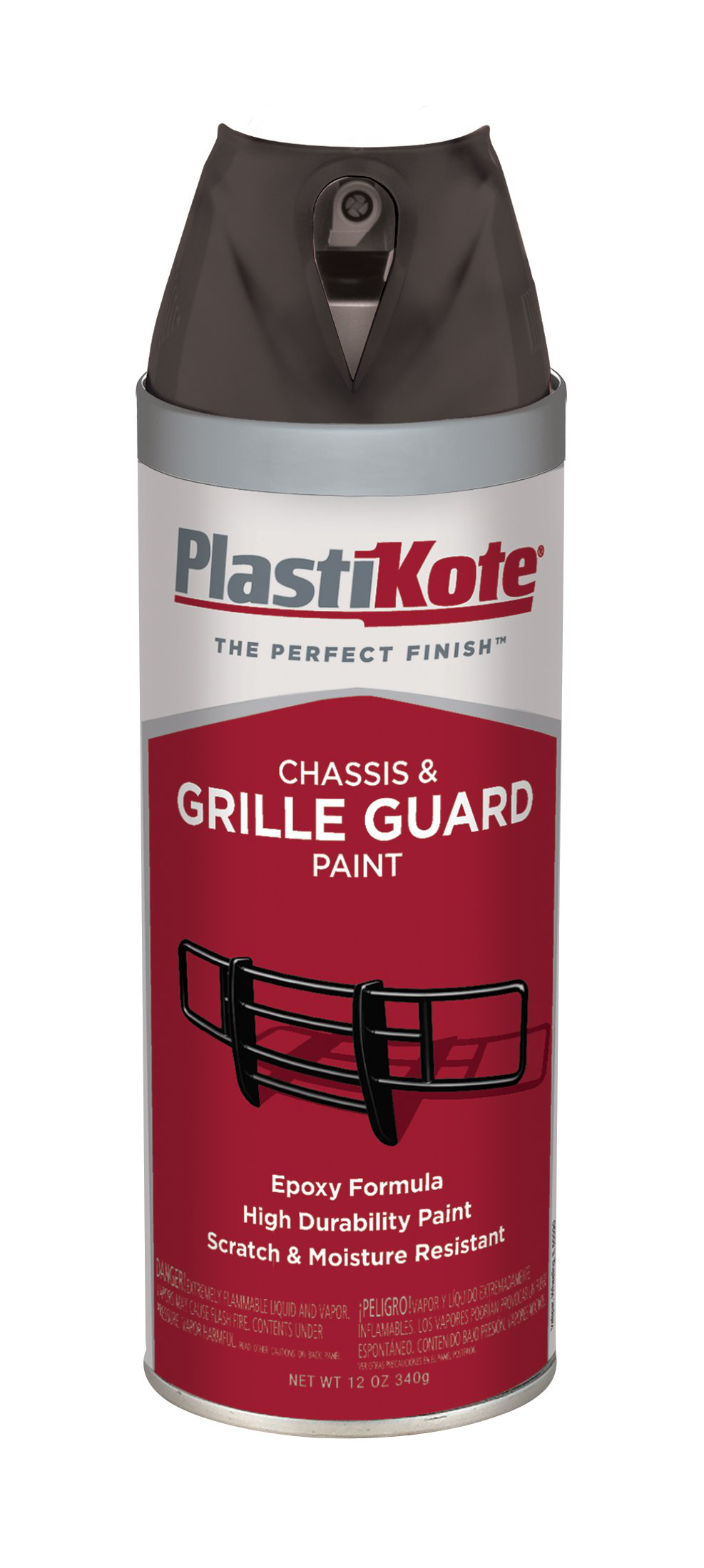 PlastiKote introduces new Chassis and Grille Guard epoxy paint that sprays on evenly and dries to a factory-like finish while providing long-lasting protection against the elements.
"PlastiKote Chassis and Grille Guard is a super-tough epoxy paint that resists cracking, chipping and peeling," says Katie Whiting, product manager, aerosols for Valspar. "It provides a versatile finish and is ideal for use on prepared metals such as vehicle frames, roll bars and grille guards.  It shrugs off ordinary stains and is not affected by moisture.  And with the new 'Twist and Spray' cap, it is easier than ever to get The Perfect Finish."
For more information on PlastiKote and its products, visit www.PlastiKote.com or call 866-222-8714.