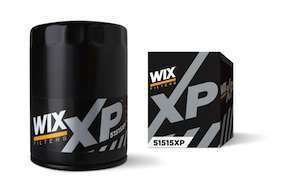 WIX Filters has introduced a new XP line of high premium oil filters scientifically designed to maximize the performance of synthetic motor oils.
"Heavy loads, towing, high-idling city driving and severe driving conditions are no match for the enhanced durability of XP," Donald Chilton, North American product development manager at WIX Filters, says.
According to Chilton, XP filters are ideal for vehicles subject to towing heavy equipment, high idling conditions in stop-and-go city driving and harsh driving environments, such as dusty and muddy roads and extremely high temperatures.
The company says its premium oil filters such as XP provide several benefits, including wire-backed, fully synthetic media traps more dirt, dust and grim, and greater resistance to hardening and cracking due to silicone anti-drain-back valve.