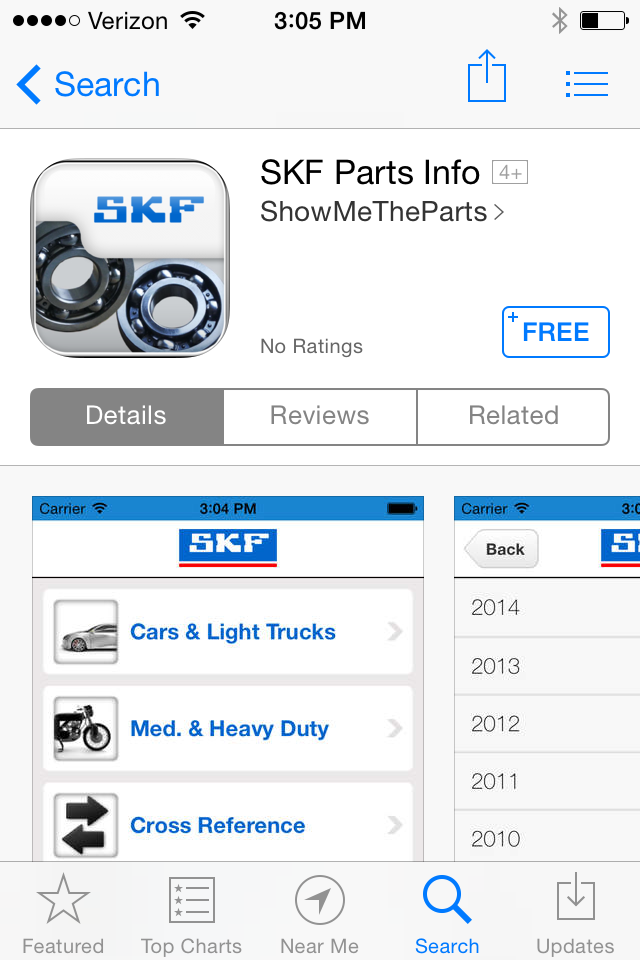 SKF has launched a new mobile app based on its online parts catalog, SKFpartsinfo.com.
The free download is available for OS and Android devices.
"The SKF Parts Info app is an excellent tool, allowing customers to access the e-catalog from their mobile device just about anywhere," says Brian Jungmann, marketing communications project leader, SKF. "With a simple download, technicians can access product information or technical tips as soon as they need it during the repair process."
SKF Parts Info app provides users with access to a wide range of part numbers and interchange information for cars and light trucks, and medium- and heavy-duty trucks, the company says. The parts search functionality provides more than 77,000 documents-to-SKU relationships, including information sheets, brochures and tech tips.
Additionally, the SKF Parts Info app features a VIN scanner for quick and easy parts lookup, as well as links to the SKF Parts Info YouTube channel and Twitter page for access to product information and technical tips for various applications.