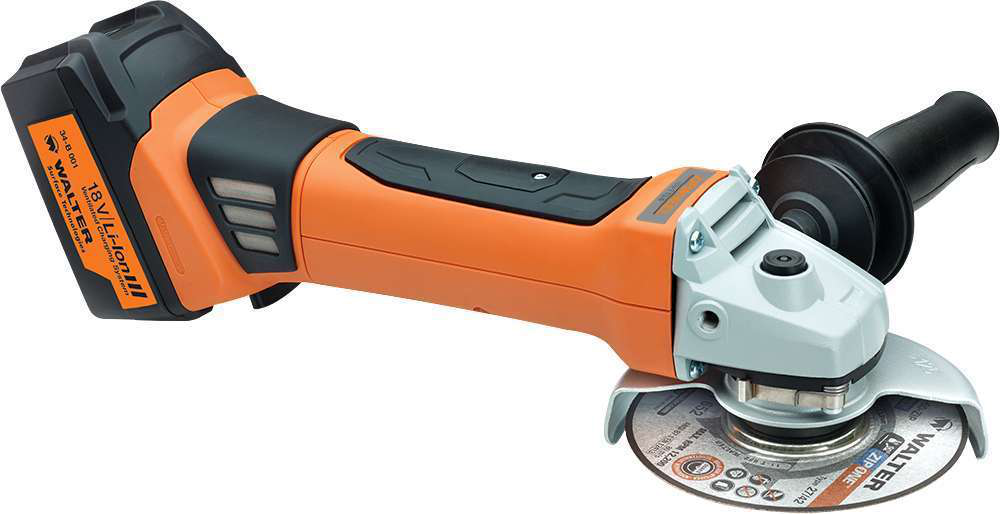 Walter Surface Technologies launches Zipwheel cutter, the most powerful cordless cutter that can drive a 6 in. cutting wheel.
The Zipwheel cutter is specifically designed for workers who are without access to a power supply. The tool utilizes the latest battery technology and features an exclusive Ventilated Charging System, the company says.
The system comprises of an 18V/5.2Ah battery, the strongest battery on the market today, allowing workers to perform more cuts between charges. In addition, the ventilated charging station quickly charges the battery while also extending its life by keeping it cool during the charging process, the company says.
Similar to other Walter power tools, the Zipwheel cutter also provides unrivalled efficiency and reliability as it leverages state-of-the-art technologies including Dynamax electronics for RPM control and consistent speed under load, bevelled gears to reduce noise, and a front retaining plate and rear bushing to prevent misalignment and reduce vibration, the company says.
"We've incorporated the latest technology to engineer the Zipwheel cutter and produce this one of a kind heavy-duty and lightweight cordless cutter" says Stephane Drainville, product manager at Walter Surface Technologies. "This one tool will reduce downtime by allowing users to make more cuts between recharges.  And with the ventilated charging system, battery-life is extended too. All of which leads to reduced production costs. Furthermore, with the ability to use a 6 in. cutting wheel on a cordless cutter, it will easily increase performance and production rate. It is the ultimate tool for on-location workers."
The cutter is available in 4.5 in., 5 .in. and 6 in. diameters, Walter Surface Technologies says.