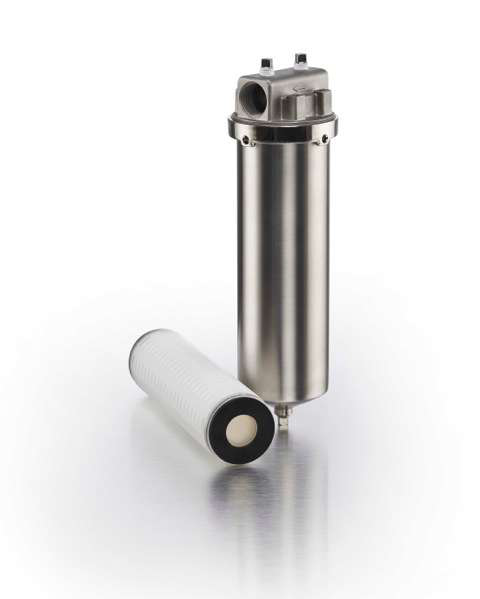 Clean Solutions, a division of Donaldson Company, Inc. has introduced a new diesel exhaust fluid (DEF) filter to protect selective catalytic reduction (SCR) systems on vehicles and equipment.
The Donaldson Clean DEF filter helps maintain DEF quality to industry standards to avoid expensive repairs, downtime and possible voiding of warranty by removing harmful particulate and preventing plugged dosing valves on the SCR system.
"Today's SCR systems require clean DEF for precise dosing and complete atomization to occur," says Scott Grossbauer, Global Director – Donaldson Clean Fuel & Lubricant Solutions. "Without clean DEF, the SCR cannot do its job of transforming NOx (the oxides of nitrogen in exhaust) into harmless nitrogen and water. And, if DEF is not filtered, urea crystals and other contaminants picked up during storage and handling can cause the SCR system to malfunction, possibly resulting in system failure."
The Donaldson DEF filter removes particulate and prevents clogged dosing valves, thereby ensuring the proper function of the SCR, the company says. This also extends the life of the onboard DEF filter, which prevents unplanned downtime. The features of the Donaldson DEF filter include high efficiency filtration of 1 micron at beta 5000; Heavy duty, fully compatible stainless steel material construction—inside and out; Precise high-tech internal seal to prevent contamination on clean side; High maximum working pressure of 300 psi; and integrated gauge/sample ports.