The CM Bandit, Columbus McKinnon's HMI-certified ratchet lever hoist, is now available in 3 and 6 ton capacities.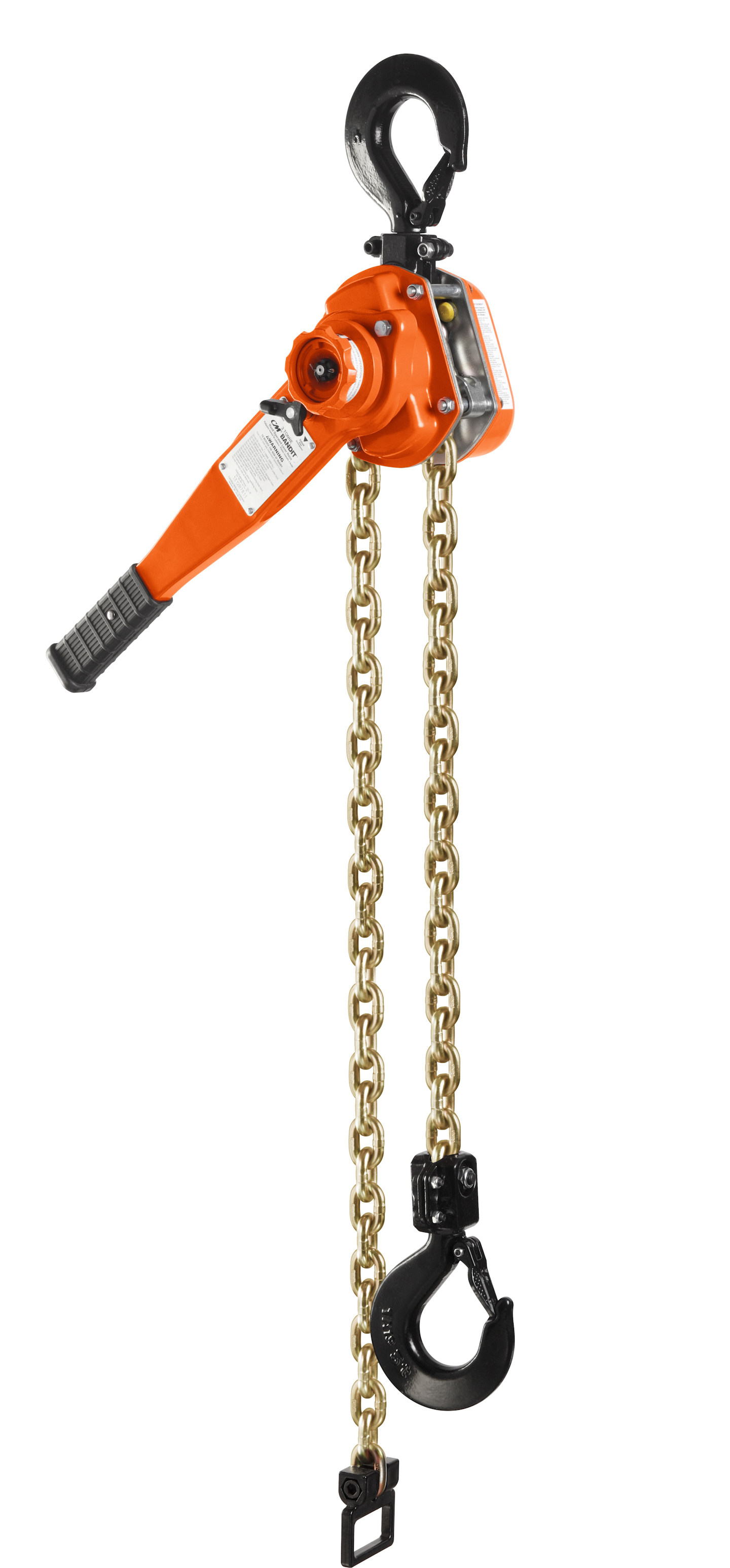 The CM Bandit features a 360 degree rotating handle, corrosion-resistant gold chromate chain and bolt-on hooks for easy inspection. Last year, the company added 3/4 and 1-1/2 ton models of the Bandit to its In-Stock Guarantee, ensuring shipment of these popular hoists in three business days or less.
The company also launched CM Smart ID radio frequency identification technology as a standard feature on all Bandit units for the U.S. market. CM Smart ID chips are associated with detailed product specifications before the hoist leaves the CMCO factory. This information can then be integrated into inventory and inspection management systems for more effective tracking of safety and hoist location information.
Most recently, Columbus McKinnon made CM Bandit parts available through its new Parts Star Program. Now, customers can get genuine Bandit parts faster an easier with Total Repair Kits and economical bulk packaging.
New 3 and 6 ton models of the CM Bandit also feature the Tri-Point Hook Inspection System, which consists of three distinct raised points on the hook that the operator can use to detect any indication of overload or deformation.