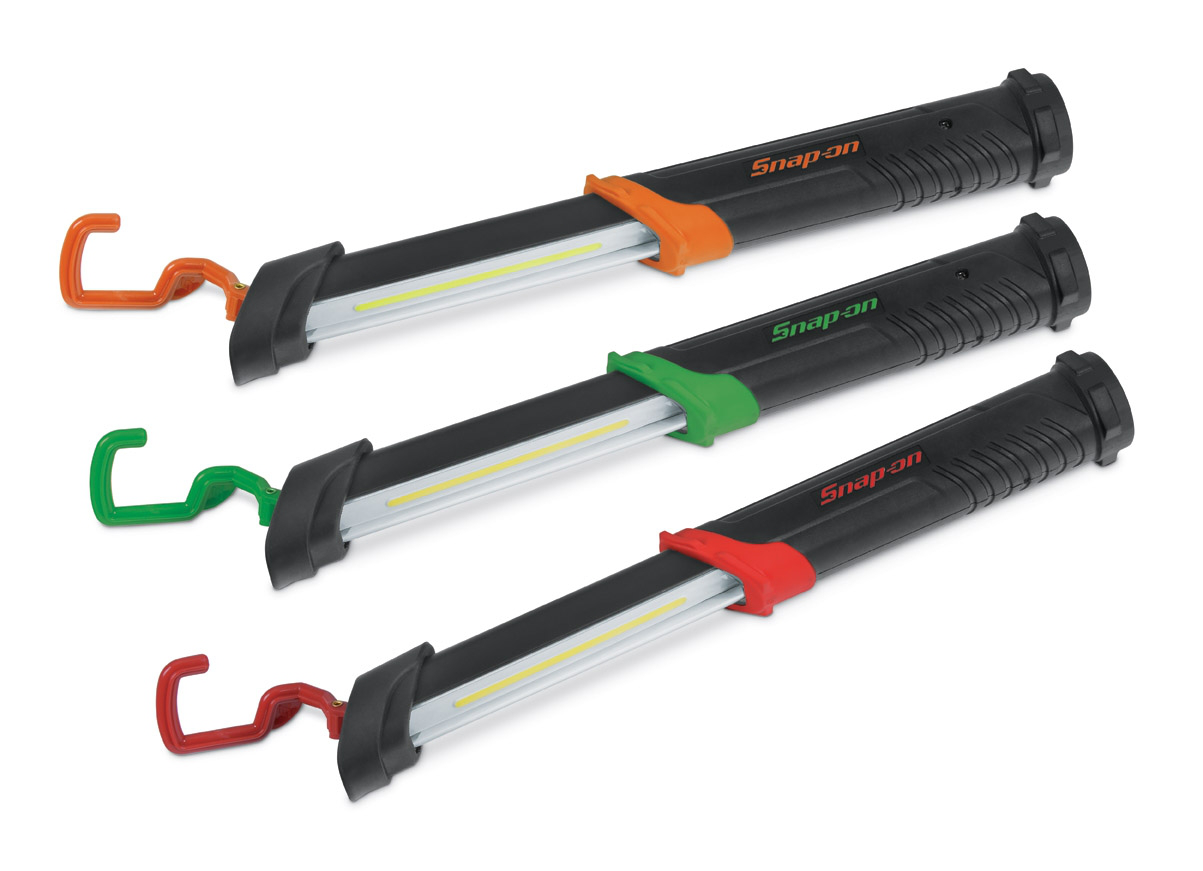 Snap-on has unveiled its new rechargeable ECFBAR300 work shop light.
Produced with an innovative chip-on-board LED, Snap-on says the lamp efficiently delivers more light while maximizing battery power, and is ideal for use anywhere that requires additional, reliable lighting.
"There is nothing more frustrating than having the batteries die on your shop light while working on a project," says Mark Ganey, product manager of shop and tech tools for Snap-on. "The ECFBAR300 is rechargeable, eliminating the need for supplemental batteries. With three- and six-hour runtimes, depending upon the choice of high or low setting, this shop light keeps the work area bright for various projects in countless locations."
Equipped with a 3.7V Lithium Ion Battery and a compact AC charger, Snap-on says the ECFBAR300 requires only two hours of quick-charge time. Its output of 300 lumens on the high setting and 160 lumens on the low setting maximizes the view of any work setting.
"This light is the perfect shop light. Customers have the option to adjust the brightness with the two-position switch, which extends the runtime to accommodate any project need. And the rugged aluminum body makes it a really durable, long-lasting product," says Ganey.
The ECFBAR300 is available in three colors, orange, green and red, and has a color-coordinated hanging hook for work, storage or charging, the company says.