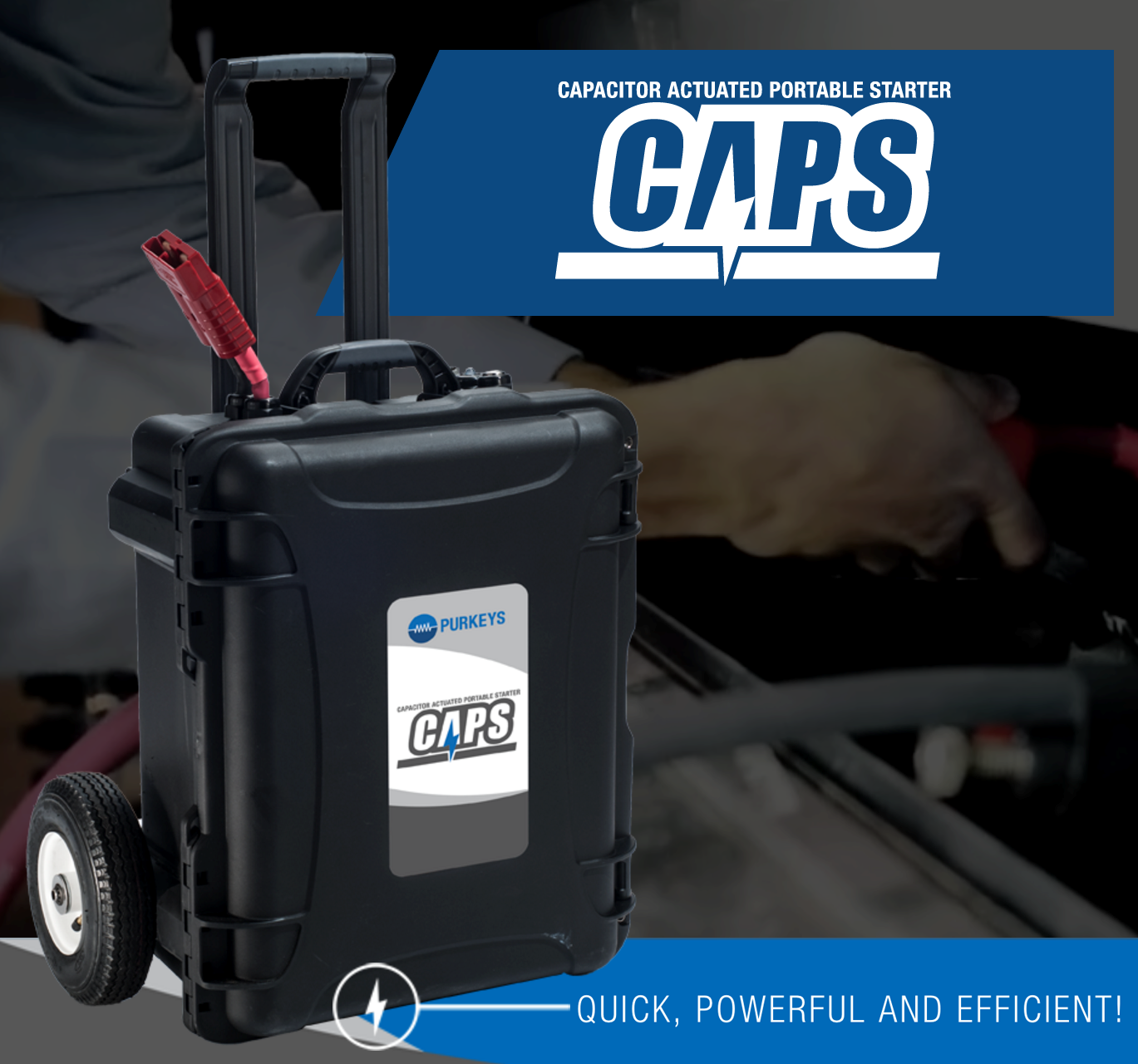 Purkeys introduces CAPS, a new portable jump start machine for heavy-duty vehicles.
Purkeys says the Capacitor Actuated Portable Starter (CAPS) is truly portable and can be easily hand-towed by service technicians in between tight parking spaces.
"Similar products that provide the same function weigh hundreds of pounds and are not necessarily portable. One of Purkeys' main goals is to help service technicians do their jobs easily," says Purkeys CEO Justin Purkey.
The essence of CAPS is the ultracapacitor, a high-energy storage device that bridges the gap between electrolytic capacitors and rechargeable batteries. Purkeys says capacitors store 10 to 100 times more energy than electrolytic capacitors, can accept and deliver charge much faster than batteries, and tolerate many more charge and discharge cycles than rechargeable batteries. This accounts for CAPS' portable design, the company says.
"CAPS is a quick, powerful and efficient jump start device that requires little maintenance," says Travis Atkinson, Purkeys Sales Director. "It can be charged with wall outlet when not in use and can be re-charged by the application in only minutes after a successful jump start, allowing the user to utilize for another jump start in a very short period of time."