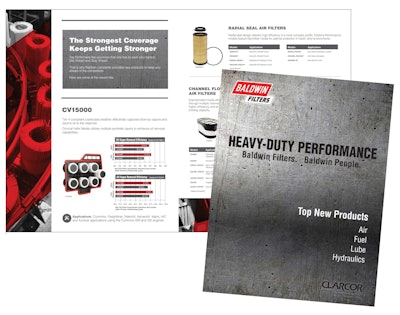 CLARCOR Engine Mobile Group (EMG) says it released more than 500 new Baldwin branded filters in 2015.
CLARCOR EMG, which includes Baldwin Filters, Hastings Premium Filters, Clark Filter, CLARCOR Engine Mobile Solutions, Fuel Manager and Stanadyne Fuel Additives, introduced more than 800 total new products, the company says.
"We firmly believe that to be the best, we have to offer the widest range of quality filtration products," says Steve Zimmerman, group product director. "We continue to develop products that will meet the needs not only of customers' engine-powered equipment, but of their business.
"This year we plan to release even more new products than in 2015. Over 250 filters have been added in the first part of 2016 alone."