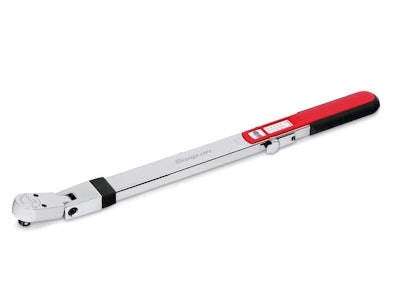 To help keep tires balanced and well-maintained, Snap-on has introduced two tools, a flex-head torque wrench and wheel balancer.
The Snap-on TQFR250E 1/2-in. Drive TQ Series flex-head torque wrench provides consistently accurate readings, the company says. A steel split-beam measuring element eliminates the heavy coil spring used in conventional click-type wrenches and the need to "wind down" after use.
Snap-on says the durable, sealed 36-tooth ratchet head can be flexed up to 15° to clear obstructions and avoid accidental abrasions, scratches and hand injuries and keep dirt and debris out.
Setting the desired torque is a fast rotation of the micrometer-style adjustment knob and a thumb guard prevents accidentally changing the setting. The bi-mold composite grip makes it more comfortable to use and it comes with a custom, blow-molded storage case, the company says.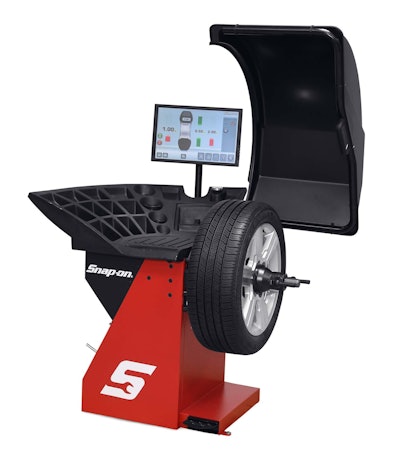 With the Snap-on EEWB334A motorized wheel balancer with video touchscreen, the touchscreen makes data entry fast and provides easy-to-read measurement results, while the unit features static and dynamic balancing modes, the company says.
Snap-on says enhanced graphics and LED back wheel lighting keep the job in focus, while a laser pinpoints the exact location for accurate weight placement. Techs save time with the SAPE arm that configures the correct mode based on wheel placement and rim width is automatically calculated by a sonar sensor.