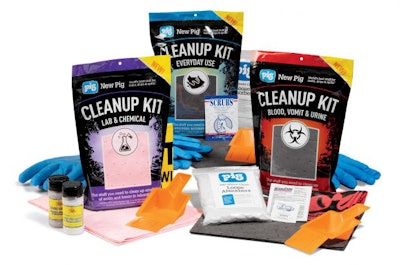 New Pig says its new Pig Cleanup Kits are compiled for quick grab-and-go responses to single-use small cleanups.
The kits' compact design makes them suitable to store in vehicles, and an easy-open resealable bag helps protect the Pig Absorbents from dirt and moisture.
New Pig says the kits are available for Universal/Everyday Use, Garage and Workshops and Blood, Vomit and Urine, and all include absorbent mat pads and loose absorbent made to absorb 37 oz.