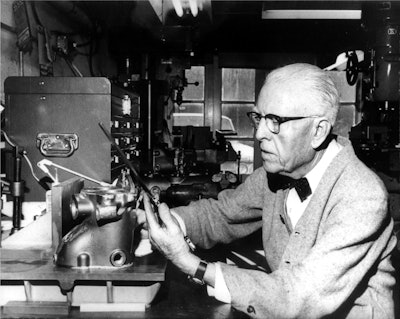 Jacobs Vehicle Systems is currently celebrating the company's 60th anniversary.
In 1961, Jacobs introduced the first engine brake for commercial vehicles, which was invented by Clessie Cummins, who is the founding father of what is now Cummins Inc. Today, more than nine million Jacobs Engine Brakes have been produced for commercial vehicles throughout the world.
During the last 60 years, Jacobs Vehicle Systems has evolved from a manufacturer of its trademark Jake Brake to a provider of integrated engineering solutions for the global commercial vehicle industry.
"For more than 60 years, our corporate philosophy has been built around remaining in the forefront of innovation and the development of new and better engine braking and valve actuation solutions for all of our partners and customers," says Dennis Gallagher, president, Jacobs Vehicle Systems. "The journey continues as we endeavor to provide our customers with exceptional and advanced products for decades to come and to do so within evolving markets and changing regulatory and environmental guidelines."
Jacobs Engine Brakes were destined initially for the aftermarket only and were sold exclusively in North America. However, in the late 1980s, the company says interest in the product from the trucking industry began to increase significantly and a shift was made to OEM factory installations. Geographic expansion soon followed, and today Jacobs is selling and delivering engine brakes from its locations in North America, China and Europe to more than 30 customers with locations in Europe, Asia, Africa, North America and South America.
In 2019, Jacobs sold its eight millionth engine brake and just two years later this past March the nine millionth engine brake rolled off the assembly line.