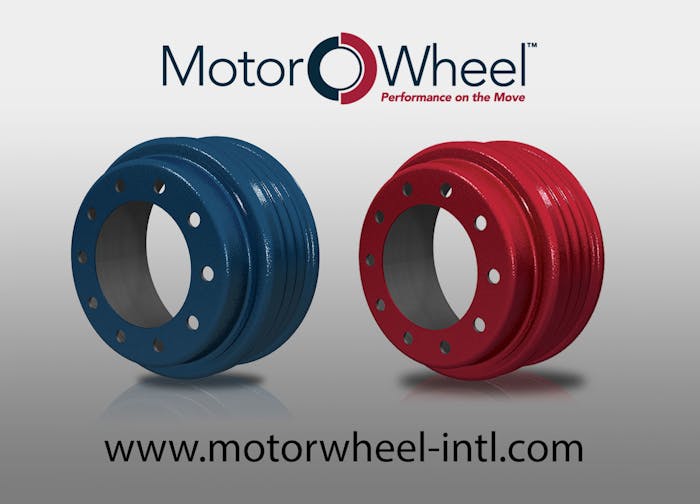 Motor Wheel, manufacturer of CentriFuse brake drums and Crewson brake adjusters, announces the re-colorization of its CentriFuse brake drums.
"Not all brake drums are the same, even though they may appear to be. That is why in the production process Motor Wheel colors Genuine CentriFuse drums blue and CentriFuse heavy-duty drums red," says Jeff Bates, general manager of Motor Wheel. "This action differentiates Genuine CentriFuse drums helping Motor Wheel customers identify imitations and off-shore clones."
Additionally, Bates adds that Motor Wheel is part of the Hendrickson family, it provides the company a platform to advance its light, standard and heavy-duty drum brake system performance and deliver a great brand that complements its existing product portfolio.
"When you specify Motor Wheel CentriFuse drums, you will receive the same great product and service support from Hendrickson you have come to expect from the market leader," he says. 
Adds Hendrickson's Richard Mudd, vice president, Truck Commercial Vehicle Systems, "We look forward to working with our Motor Wheel associates and strengthening both businesses, ultimately serving the commercial truck and trailer industry."
Genuine Centrifuse brake drums are specified every day for a wide range of commercial trucking operations. The company states its superior quality drum construction (material fusing technology) ensures exceptional drum strength.