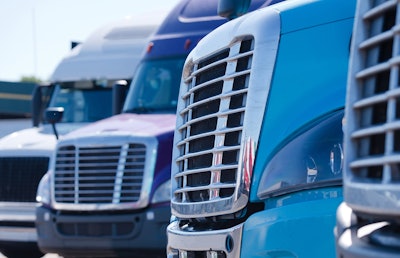 Two bills were introduced in the U.S. House and Senate to repeal a 12% federal excise tax on heavy trucks and trailers.
H.R. 1440 was introduced by U.S. representatives Doug LaMalfa (R-California), Chris Pappas (D-New Hampshire), Darin LaHood (R-Illinois) and Earl Blumenauer (D-Oregon). The Senate companion bill, S. 694 was introduced by senators Ben Cardin (D-Maryland) and Todd Young (R-Indiana).
"On one hand, regulators want operators out of older trucks, but on the other hand, this tax penalizes them for trying to update their equipment," LaMalfa says in a news release. "Repealing the 12% federal excise tax on heavy trucks and trailers will help all businesses reduce costs, address supply chain challenges and lower costs for essential goods for families, especially in rural areas."
The tax helped raise money for wartime mobilization in World War I and World War II, LaMalfa's release says, as well as Great Depression programs and for the Highway Trust Fund. There have been several attempts to repeal the bill, but the tax was extended, most recently in 2015.
NTEA -- The Association for the Work Truck Industry supports the bill.
"NTEA commends these congressional leaders for introducing legislation to repeal this burdensome and complex tax which can inhibit fleets from replacing older and less fuel-efficient heavy trucks with safer, environmentally friendly new trucks," says NTEA President and CEO Steve Carey.
The American Truck Dealers also applaud the legislation.
"Nearly half of America's trucking fleet is over 10 years old," says Scott McCandless, chairman of ATD and president of McCandless Truck Center LLC of Aurora, Colorado. "Repealing the FET will be a giant step toward achieving our national goal of turning over America's aging truck fleet."
The tax applies to vehicles with a gross weight of 33,000 pounds. ATD says its application can add more than $50,000 to the price of a new truck.