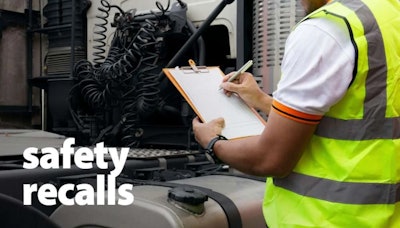 The following safety recalls were issued Monday by the National Highway Traffic Safety Administration (NHTSA):
Corp. Micro Bird is recalling certain 2003-2022 MBII, T-Series, and G5 school buses. The emergency release handle on the service door may bind, not allowing the door panels to open. The service door may not open, preventing evacuation of the vehicle in case of emergency, and increasing the risk of injury. NHTSA says potentially 17,204 vehicles are affected by the recall.
Ford Motor Company is recalling certain 2021-2022 Transit and 2021 Transit Connect vehicles. The front passenger seat belt automatic locking retractor (ALR) may deactivate early, which can prevent the child restraint system from securing properly. As such, these vehicles fail to comply with the requirements of Federal Motor Vehicle Safety Standard number 208, "Occupant Crash Protection." An unsecured child restraint system can increase the risk of injury during a crash. NHTSA says potentially 42,493 vehicles are affected by the recall.