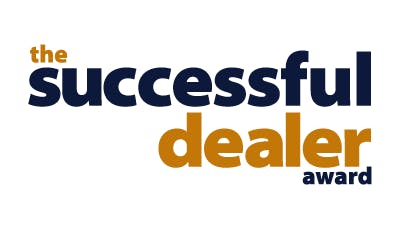 There's still plenty of time for dealers to nominate their companies for the 2020 Successful Dealer Award.
Here at Trucks, Parts, Service, we began accepting nominations for the award on April 1 and will continue to accept nominations through June. All medium- and heavy-duty truck dealers in the United States and Canada except 2019 winner Doggett Freightliner of Arkansas are eligible for this year's award, and we encourage anyone actively working in the trucking industry to nominate a dealer for this year's program.
Nominating a dealer is simple and can be done on our Successful Dealer Award website in a minute or less. We have no restrictions or regulations on who is nominated, or how many companies one person can nominate (though we will accept only one nomination per person per company). Employees can nominate their company; dealers can nominate friends or competitors. OEMs and suppliers can nominate their best parts and, of course, fleets and owner-operators are encouraged to nominate their dealer partners. Industry participation is vital to the Successful Dealer Award program.
At the conclusion of our open nomination program, our editorial team will evaluate all dealers who were nominated for this year's award and will select five dealers as finalists who will participate in our program this fall. Those programs will then be featured on our website during the latter half of the year, with our winner being selected at a later date.
To nominate a dealer for this year's award, please CLICK HERE.