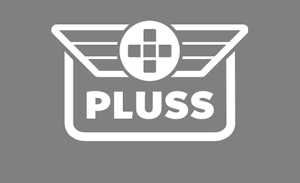 Pluss Software, a leading software solutions provider for the heavy-duty aftermarket industry, is expanding its offerings by adding an integrated VIN decoder to their portfolio of business management solutions. 
Pluss has partnered with Diesel Laptops as a source of premium VIN data for the heavy-duty industry.
"Demand to integrate data features like a VIN decoder into our software has increased over the last few years. Customers know that tools like this can save them time, eliminate user errors, and make the data they have in their systems much more consistent," says Todd Adams, vice president of product management, Pluss. "We are utilizing a combination of premium data from Diesel Laptops, data from government sources such as NHTSA and NMVTIS, and proprietary data sources, to allow us to provide a robust VIN decoder solution that can service heavy-duty truck, trailer, and automotive aftermarket businesses."
"We are excited about working with innovative companies like Diesel Laptops. We feel their products, services, and ideals compliment ours," adds Adams. "Listening to our customers and delivering features with real tangible value drives the decisions that we make when building and releasing new software and features."