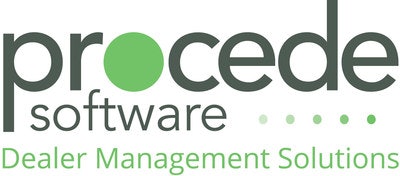 Procede Software today announced Thursday it has been named the preferred DMS provider to Hino Trucks dealerships.
This milestone designation marks the first time Hino Trucks has named a single company a preferred DMS provider, Procede says. It reflects Procede's long-term strategy to proactively build healthy relationships with OEMs across the industry and their commitment to open, productive collaboration. Using its best-in-class, open API, Procede has built a comprehensive set of integrations between its Excede software solution and Hino Trucks' proprietary systems that streamline dealership operations, increase accuracy and efficiency, and drive revenue, the company says.
"We are deeply honored to have been named the preferred DMS provider to Hino Trucks dealerships. It validates our commitment to partnering closely with both OEMs and dealerships to better understand their needs and to our proactive approach to dedicating product management and development resources to build best-in-class OEM integrations," says Procede CEO Larry Kettler. "We look forward to partnering with Hino Trucks, to learning more about Hino Trucks dealerships' needs, and to advancing the Excede platform and our set of Hino Trucks integrations in ways that drive value and solve real business problems."
The Excede dealer management system is built on Microsoft SQL, a relational database designed to provide unprecedented reliability, scalability, and access to data. Procede says the enterprise business system provides comprehensive functionality across all commercial vehicle dealership departments and is a smart solution for truck, bus, and trailer dealerships of all sizes.
[RELATED: Are you a Trailblazer? Nominate your business for our new dealer award]
Hino Trucks dealerships that make the move to Excede not only benefit from integration with OEM-proprietary systems, but also benefit from integrations with Procede Certified Partner systems, which the company says include a wide breadth of the most essential third-party solutions in the industry.
"Procede and Hino Trucks are a great match in terms of the ability to execute quickly on new, innovative solutions and a shared commitment to exceptional customer service," says Glenn Ellis, president at Hino Trucks. "By partnering with Procede as our preferred DMS provider, Hino Trucks dealerships stand to benefit significantly from tight integrations with our proprietary systems. We look forward to continued collaboration with Procede as we work together to find new ways to innovate and better serve our shared customers," he continued.
In partnership with Hino Trucks, Procede announces it also is offering preferred pricing to Hino Trucks dealerships that implement Excede.