Noregon Systems has released a three-minute video highlighting the features and benefits of the JPRO Next Step Service Information Module.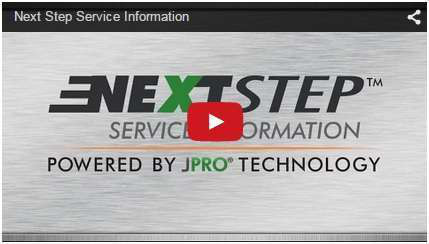 Noregon says the video discusses the current methods technicians use to acquire service information and explains how Next Step accelerates the repair process by providing technicians with a "digital library" for engines, transmissions and ABS. Examples are shown demonstrating the primary benefits of Next Step for service operations.
Powered by JPRO Technology, Next Step is a subscription-based add-on module within JPRO Commercial Vehicle Diagnostics software. Next Step features detailed repair information for Class 4-8 engines by using service information from both Mitchell 1 REPAIR-CONNECT and troubleshooting guides for ABS and transmissions. Internet access is required to run Next Step, the company says.
"Having service information at a technician's fingertips greatly improves both the speed and accuracy of the repair process," says Greg Reimmuth, senior vice president of sales and marketing for Noregon. "Adding the Next Step module to JPRO gives technicians a single-source solution for total vehicle diagnostics and repair. They can literally use one tool to go from diagnosis to repair in mere minutes."
Reimmuth adds, "Our Next Step repair information solution now covers school buses. Both existing and new customers can now take advantage of Next Step when working on type A, C and D school buses."
The video also is available for download on the JPRO website.